Bible teacher and prayer leader Dr Arthur Frost today challenged every believer in South Africa to not miss out on the "major opportunity" of heeding a call by President Cyril Ramaphosa to observe two minutes of prayer between 6pm and 6.30pm today on the eve of the national lockdown.
It is not very often that the national leadership stands in unity with the Church on prayer and so Christians should not miss out on the opportunity of participating in today's national time of prayer which "has huge spiritual significance", says Frost in an audio message.
He urges Christians to share his audio message [below] widely.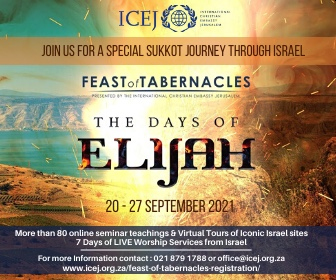 Click to register
Calling for South Africans to unite in two minutes of prayer or silent meditation between 6pm and 6.30pm today, Ramphosa said: "These are challenging times. We are traversing a path we have never travelled before," reports enca.com
"There are many amongst us who are fearful, uncertain and vulnerable. I call on our people to offer a prayer and a thought for the protection and healing of our land and its people from this disease."
"Over the past two weeks, South Africans from all walks of life have demonstrated their resilience by complying with the restrictions that have been placed on their lives. Because we are in a state of national lockdown our prayers must be offered from our hearts and in our homes," Ramaphosa said.
The president is also calling on South Africans to display the national flag outside their homes and on social media under the #PrayForSouthAfrica.