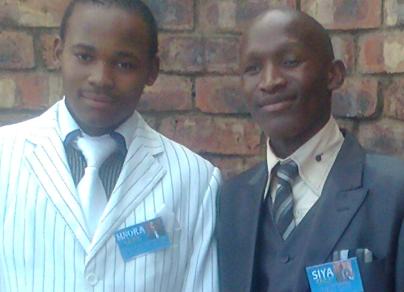 [notice]Sinazo Mtshengu chats to Mnonopheli Manciya, one of the founders of a music and video production studio in Walmer Township, Port Elizabeth. [/notice]I recently sat down to talk to a young man, who has combined his love for God and music, to establish a music company with his pastor cousin.
The dynamic duo, Mnonopheli Manciya and Pastor Siya Ludidi, are creating a name for themselves in the Nelson Mandela Bay music scene. They opened their music and video production studio — New Way Studios — in Walmer Township in 2011. Ludidi, who is CEO of the company, pastors the Eagles Christian Center in Walmer Township.  I spoke to Mnonopheli to find out more.
Mnonopheli is from a small town in the Eastern Cape called uQumbu. His father was born again in 2008 and founded and pastored The Eagles Christian Center in uQumbu. Mnonopheli tells me that he grew up in a musical family; he started playing the keyboard at the age of nine and his father paved the way in recroding by releasing his first album, Makwezi and S.A.G.E in 2010. Mononopheli and Siya followed last year, releasing their first album and DVD last year through  New Way Studio.
Mnonopheli is a producer, mc and musician. He tells me that he and his cousin have always been close and wanted to start something together. After moving to Port Elizabeth, Siya suggested that his cousin should come and live with him and so they started their studio.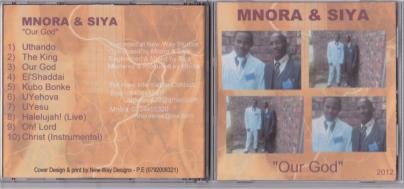 I asked Mnonopheli about the vision of their studio: he told me it is to enter the music industry preaching the gospel through music, using different genres like gospel hip hop and RNB sounds to reach everyone through what ever sounds they prefer. New way Productions is still young and new but is growing fast, says Mnonopheli.
I asked Mnonopheli how he sees the media industry in Port Elizabeth and how New Way Productions is monopolising on it? From his point of view PE media is growing and NWP sees lots of opportunities for growth. The cousins also produce videos and design CD and DVD covers. Mnonopheli is a first year IT student at Nelson Mandela Metropolitan University. He has always been interested in computers and software and  figured out how to mix and produce his music with any lessons.
Currently the Eagles Christian Center in Walmer Township is hosting revival meetings for which New Way Studio has created videos and helped with the sound setup. These two God fearing cousins see a future for their company and share a vision to win over South Africa and the world.
"As time goes you will see God take us further and further," says Mnonopheli. Hea leaves me with these parting words: "There is no greater joy than the joy of being in God and kept by God; people don't know how great it is".