[notice] A monthly column in which Kwakanya Nazo shares stories, interviews and testimonies of young people from all walks of life who are radical for Jesus and live to see change and transformation in and around them.[/notice]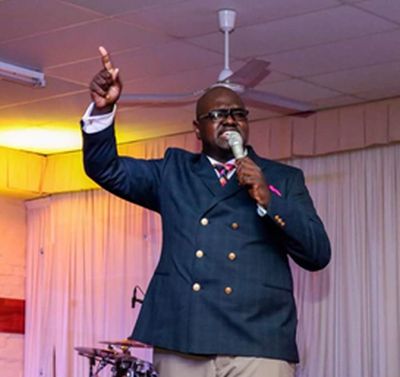 While many young people aspire to be a number of things, this month for Chosen Kwakes corner I had the opportunity of meeting with Mpumalanga born Martin Rifuwo Mgiba who studied Law but is pursuing ministry.
Amongst the many attributes one could conclude about Mgiba, it becomes immediately obvious just how much of a surrendered and dedicated life he leads. Appreciated and well received by many, he is like a well of water that his friends and acquaintances drink from. Martin may have been born in Mpumalanga but he did most of his growing up in Johannesburg where he went to school in Benoni where he was raised by two phenomenal parents who love and fear the Lord, alongside his siblings – Nyiko, 23 and Tsako, 21.

Who is Martin?
Martin: Martin Rifuwo Mgiba is a speaker and preacher,  he leads worship and is an author
Tell us a bit about your academic background
Martin: After matriculating in 2005, I went on to study law at the University of KwaZulu Natal. I finished my undergrad and pursued masters in commercial law at the University of Cape Town which I completed in 2015.
Where is Martin currently?
Martin: I am currently based in Johannesburg, in quite an interesting season. I have a commercial law practice where I do freelance work but my main focus is ministry.
Tell us about your journey and what led you to Christ
Martin: Well I grew up in a Christian home, with both my parents saved. I got saved in 2002 at Rivers Church here in Johannesburg. I got filled with the Holy Spirit in 2003 while watching Benny Hinn on TV and I haven't looked back since. It's always seemed like the right thing to do.
What are some of the challenges you were faced with while growing up as a saved teenager?
Martin: I always hung with the cool kids, so it definitely has to be wanting to fit in and be cool. It also has to be how much of a low self -esteem I had.
What is grace to you, Martin?
Martin: Grace is simply God doing the work — it's not the absence of works. Grace is very different from mercy — while mercy is being pardoned by Christ, grace is us being allowed to partake in His glory.
Let's talk about you first ever book
What inspired The Joseph Generation?
Martin: It has to be my LONG status updates, haha, my friends kept telling me I should write a book and here it is.
I actually went and looked for all my updates that had to do with Joseph. I actually had to start from scratch –it's a LONG book but it's really good.
What is your favourite chapter?
Martin: Ah, it has to be all of them because the one links to the other, but if I have to choose – it's definitely the one about forgiveness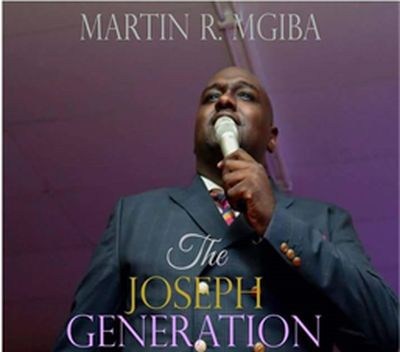 How long did it take to put it all together?
Martin: All my life actually, from 1997 until today because there's something my spirit identified with each time I read about Joseph and his story but it has taken me four months to put the content together.
What are some of the challenges you experienced while in the process of putting this book together?
Martin: It has to be the writing, to sit down and write and just life in general. As you go through life, you encounter challenges and hardships and those can really derail you.
Any last words on the book?
Martin: The book is really good, haha. With each and every chapter I draw a parallel between the life of Christ and that of Joseph and his journey. What stands out for me is just how Joseph rises to the top, and in rising to the top he maintains a Christlike character at all times.
Lastly, what advice do you have for aspiring authors?
Martin: Write! Pen your thoughts down and publish. Simple!!