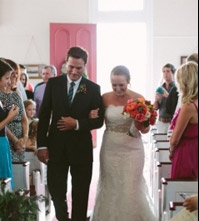 Grammy award-winning and multi-platinum-selling artist Michael W Smith will be in South Africa and Zimbabwe soon on the final leg of a 2012 world tour.
He will be performing in Johannesburg from August 22 to 25 and in Harare on August 26.Smith launched his world tour with five shows in Brazil in Januarybefore heading back home for the "Wonder, Worship & Glory Tour," which comprised 19 domestic dates through late March.  He then resumed his international travels with multiple appearances in Australia, including Easterfest, as well as Belfast, Northern Ireland and London, England as part of the "United Tour," also featuring Steven Curtis Chapman.
The month of May saw Smith in Canada for 11 concerts before taking off early June to Romania then Hungary, where he performed at the Franklin Graham Festival, Croatia, Switzerland, and Latvia, also a Franklin Graham event.  Smith finally took a breather, but only for the wedding of his daughter Anna on June 15.  The wedding, attended by 350 guests, took place in a small chapel about 20 miles south of Nashville in Franklin, Tenn.  A reception followed at a nearby farm where Smith and attendees danced the night away.
The final leg of Smith's world tour includes shows in Canada, South Africa, Zimbabwe, a USO Tour and his traditional Symphony Christmas tour.