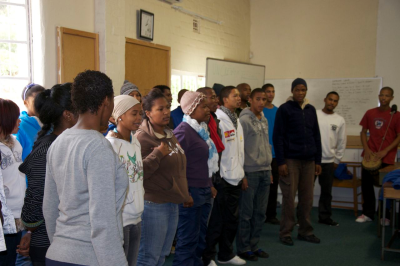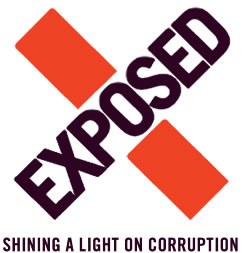 Millions of Christians throughout the world are participating in prayer vigils this week to mark the EXPOSED Week of Action highlighting the devastating effect of corruption on the poorest people in the world.
"This truly is the largest coordinated effort of Christians standing together across the globe to shine God's light on the issue of corruption!" said Dr Dion Forster, Director of the EXPOSED campaign. He said vigils during the Week of Action from Monday October 14 to Sunday October 20 include gatherings at the White House, St Paul's Cathedral, the historical Leipzig Church and a variety of venues in South Africa and in an array of nations on six continents.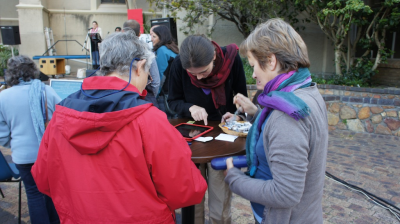 Corruption is the largest contributor to global poverty. Because of corruption many citizens of South Africa don't get access to life saving medical care. Children are not properly educated in schools. The cost of infrastructure, such as roads, housing, hospitals and like, is massively inflated.
Week of Action vigils and activities in South Africa this week include:
All Catholic Church parishes in South Africa celebrated EXPOSED on Sunday, October 13. They developed a host of EXPOSED resources (See http://hopeandjoy.org.za/node/354/).
St Martini's Lutheran Church in Cape Town held an open air vigil in Long Street Cape Town and prayed for the City, the nation and the world.
People came to Long Street, Cape Town to sign the Global Call to end corruption. The target is to get 1 million signatures throughout the world to take to the meeting of the G20, in Brisbane Australia in November 2014.
At the Power Group of Companies staff gathered during their lunch hour to pray, witness and act against corruption.
 Eagles Rising, a ministry in Somerset West is doing a 24 hour 7 day (24/7) prayer watch day and night for this week – they started on Sunday evening and will go through to Sunday evening the 20th of October.


Salt and Light awards event in Bloemfontein where people were honoured for ethical behaviour.

On Wednesday evening Hennie Muller in Bloemfontein held a 'salt and light' EXPOSED Vigil where citizens were honoured for ethical behaviour, charitable work, and righteous living.
Larger Churches, such as Mosaiek Church in Johannesburg, used their Sunday services to talk about corruption, to pray and to gather signatures for the Global Call to corruption. Over 400 people signed up on Sunday.
Cape Pulpit radio focussed on EXPOSED this morning (Thursday, October 17) and encouraged pastors to use the resources on the EXPOSED website in their services this Sunday.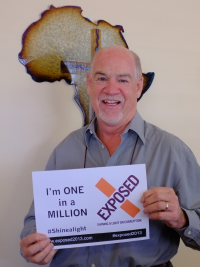 In London, everyone attending the St Paul's Vigil on Monday (October 14) received a $1 trillion note, representing the amount which is paid globally in bribes each year At the end of the event, a huge trillion dollar bill was ceremoniously brought out from the Cathedral into the city. People then signed their individual notes and placed them in the 'Bank of Integrity'. These signatures will be added to the EXPOSED Global Call to End Corruption  to be handed to the G20 next year.
I included photos of Graham Power and Bongani Mgayi holding the 'I am one in a million' signs. We are trying to get 1 million signatures to take the Global Call to End corruption to the G20 in Australia next year.
The EXPOSED campaign, an international coalition of Christian organisations, aims to reach 100million people across the world, encouraging them to consider practical and positive ways to resist corruption in their communities, including their churches, and to promote increased integrity and ethics in business. Since EXPOSED was launched last year, across the world thousands of people have already become involved, some at personal risk to themselves.
The Global Call to End Corruption can be signed online at www.exposed2013.com but people are also being encouraged to sign in person in the Chapel of St Michael and St George at St Paul's Cathedral.