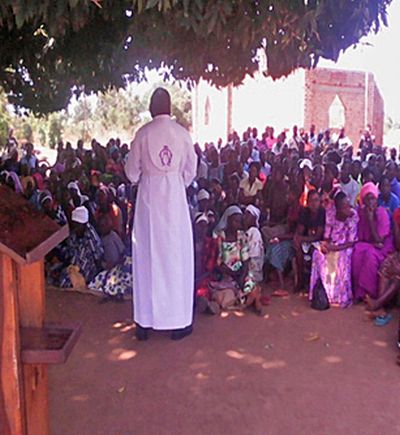 Originally published in Christian Today
The pastor of a church in eastern Uganda and eight of his parishioners remain missing and feared dead or kidnapped two weeks after the church was attacked by a mob of Muslims, the Morning Star News reported.
The mob turned the church into a den of sex and violence, raping 15 Christian women and beating the men inside and those who managed to escape the building.
About 90 Islamic radicals armed with clubs and sticks stormed the church while the parishioners numbering about 50-80 men and 30 women — were holding their evening prayer meeting, witnesses said.
A church leader reportedly heard one of the attackers shouting, "Away with the pastor who is converting our Muslims to Christianity," apparently explaining the motive behind their attack.
Pastor Moses Mutasa was outside the church at the time questioning some new visitors when the mob arrived and stormed his church.
Pastor still missing
A fellow pastor, Rev Musa Mukenye, said Mutasa disappeared when the commotion started and has not been seen since then. "We do not know what has happened to our pastor. He might have been killed or has been kept hostage," he said.
As soon as they entered the church, the attackers closed all doors, beat the men and tied them up. They then began raping the helpless women, said a church elder, who managed to escape.
Islamic radicals positioned outside the church building also beat the men and raped the women who tried to escape, the unidentified church elder said.
The attackers also destroyed church property before fleeing two hours later when the police arrived. They left leaflets threatening more attacks if Christian leaders continue with their evangelisation mission, sources said.
Uganda is not listed in Open Doors USA's World Watch list of 50 countries that persecute Christians the most.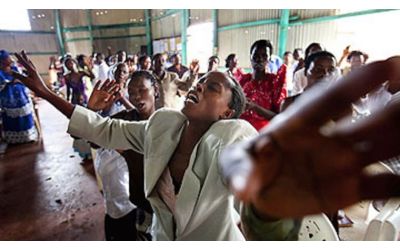 Mostly Christian population
Uganda is also one of the few countries in Africa where Muslims do not comprise the majority of the population. In fact, about 85 % of the people in Uganda are Christian with only 11% Muslim. However, some eastern areas have large Muslim populations, according to Morning Star News.
The country's constitution and other laws also guarantee religious freedom, including the right to propagate one's faith and convert from one faith to another.
Despite this, Christians in eastern Uganda still fall prey to attacks from Islamic radicals.
The assault on Katira church was just the latest in a series of incidents of Christian persecution in Uganda.
In December 2016, a report came out about a Christian teacher from Uganda who was threatened with death and severely beaten by a Muslim mob from his village after he turned his back on Islam to embrace Christianity.
A month earlier, another report came out about two teenage boys who converted to Christianity from Islam who were forced to go on the run in fear of their lives.