[notice]Pieter Pohl, founder of Innovation Films and marketing manager of CMD Entertainment Africa, sheds some light on the latest movies.[/notice]
In cinemas
Gallows Road
Gallows Road in cinemas from 7 April – A tale of a tragic crime, revenge, God's forgiveness and reconciliation. See Ernie Hudson and Kevin Sorbo in this film on the big screens in April.
For more info visit www.cmdafrica.com
MOVIEWISE WEEKLY GIVEAWAY
NO ORDINARY SHEPHERD DVD!

This week in partnership with CMD Entertainment Africa we will give away a copy of the NO ORDINARY SHEPHERD DVD. To be in the running please share this story on Facebook, or tweet it and email news@gatewaynews.co.za with the subject O ORDINARY SHEPHERD and include your name, postal address, email address and cell number. The winner will be drawn on Wednesday March 29
Faith affirming movies now available on DVD
NO ORDINARY SHEPHERD
Movie trailer and more information: https://www.youtube.com/watch?v=Nr_7EiKWCc4
All ages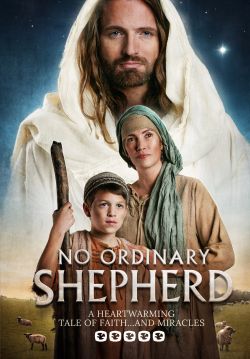 Synopsis:
As the sun beams brightly on the hills surrounding Palestine, a young shepherd boy thoughtfully considers the significance of the day. The boy, crippled in a terrible accident, has always treasured his father's tale of that starlit night so many years before—a night filled with the wonder of angelic heralds and a tiny Bethlehem stable sheltering the chosen Messiah. Now, years after that sacred event, tales of Jesus of Nazareth's miraculous birth touch the young boy's faith. When he meets the gentle stranger in the hills—a man strangely familiar to him—the faithful young shepherd encounters a miracle of his own.
Dove Review:
A young crippled shepherd goes to the field to watch his flock. He reminisces about the story his father told him of the night the Christ child was born, and how his father was among the shepherds who witnessed the miraculous birth of the Messiah.
The boy believes his father's story, so when a stranger appears in the mountain cave the boy tells him the story. The boy shares his food and gives his crutch to the man, who asks what the little shepherd would like in return. The crippled boy asks only to be whole again, and the stranger's response is "with God all things are possible."
No Ordinary Shepherd is an encouraging and delightful story of faith and God's miracles. We are very proud to give the Dove "Faith-Friendly" Seal for all ages to this film. – www.dove.org
Sunday Blockbuster
(Sun 26 March '17: Mnet 101 20:05)
THE DIVERGENT SERIES: ALLEGIENT
Movie Trailer: https://www.youtube.com/watch?v=0G0C-vMHcQY
PG13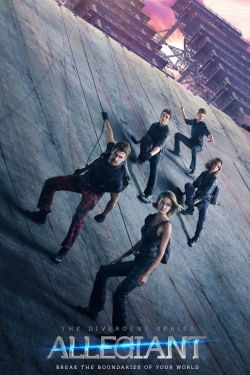 Synopsis:
Following the earth-shattering revelations of "Insurgent," Tris must escape with Four beyond the wall that encircles Chicago to finally discover the shocking truth of what lies behind it.
Dove Review:
"Allegiant," Part One, is the third film in the "Divergent" series and is the first one that is able to receive our Dove "Family-Approved" Seal. The first two films in the series missed receiving the Seal due to language, violence or both.
This one also has several scenes of fantasy violence, but with very little blood. Set against a post-apocalyptic world with hovering military aircraft, laser guns, and other futuristic weapons and fantastic hardware, the violence feels like it is set in a different world. Of course, the film includes fights, punching and kicking, but again, very little or no blood.
In futuristic scenes, war has taken a toll on the planet, and the remains of Chicago have been enclosed with a wall. Tris, Four, and a few others find themselves in this world, and Tris is asked to make some decisions that may leave her friends out of the plans.
The film focuses on trust, or the lack thereof, and the important people in the characters' lives. For example, Tris (Shailene Woodley) is forced into making a decision when Four (Theo James) asks her to join him and leave her meetings with a futuristic leader named David (Jeff Daniels).
Four doesn't trust him and has seen evidence that David is doing something reprehensible to the children of his domain. Tris's brother, Caleb (Ansel Elgort), is scheduled to be executed, and Tris can save him at a great personal risk. Will she?
In another scene, Four's mother, Evelyn (Naomi Watts), makes a difficult decision despite her son's disapproval, and when he pleads, "Mom," her struggle is evident on her face. You will have to watch the movie to see what she does.
The film has a few slow-moving spots, including extended scenes of futuristic elevators climbing several stories and a few scenes that show off the sets or special effects.
However, for the most part, it is an action-packed film with thrilling chase sequences, escapes, and battle scenes. If you see it, don't take an extended restroom break, or you may miss a lot in just a few minutes.
We are happy to award Allegiant, Part One, our Dove "Family-Approved" Seal for ages 12-plus.– www.dove.org