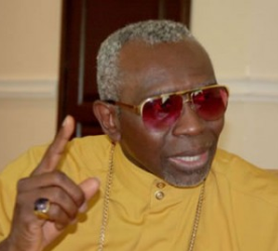 By Open Doors SA
Nigeria's largest church network is calling on the country's president for more protection from Boko Haram attacks.
The president, meanwhile, is calling for more prayer.
"We will not keep silent amidst the persecution Christians are facing," declared Rev Ayo Oritsejafor, president of the Christian Association of Nigeria.
"The killings in Northern Nigeria are condemnable and acts of wickedness against humanity," Oritsejafor said. "It is unfortunate that worshippers are being killed in their homes and places of worship. We are not happy with this trend and will continue to pray to God to bring an end to this excruciating situation we are going through in Northern Nigeria."
Deadly attacks have been carried out on an almost daily basis in the central and northeastern states of Nigeria. On the night of March 8, three churches were burnt down to ashes in an attack attributed to Boko Haram in Fota town, in the Gombi Local Government area of Adamawa State. More than 400 were killed in Borno, Adamawa and Yobe States in February.
Rev Oritsejafor, appealed to the government and security agencies to be proactive towards protecting lives and properties, and to prosecute the perpetrators.
On March 9, President Goodluck Jonathan called for more prayer to defeat the insurgency.
"We need more prayers to end terrorism. With prayers and the measures put in place, we will surmount the challenges," the president said in a speech at the opening session of the Catholic Bishops Conference of Nigeria, in Abuja, the federal capital.
The 2011 election of Jonathan as president, a Christian from the south of Nigeria, prompted unprecedented violence across the largely Muslim north in which at least 170 Christians were killed, hundreds were injured and thousands displaced, and more than 350 churches were burned or destroyed by mobs.