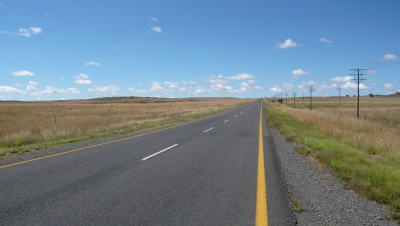 The government needs help with solving problems that are holding back the nation — and there are many people in the Body of Christ throughout South Africa who can help solve those problems.
This is the view of a number of South Africans in different spheres who share a "covenant Kindom nation vision to make South Africa a better place through helping in whatever way we can in whatever capacity", said Kingdom strategist Jacques Malan, who, together with Kingdom governance specialist Mkhangeli Matomela, will shortly set out on the first of two planned road trips to "awaken the Church to bring forth specific solutions to help government".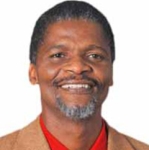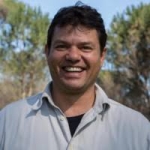 The first road trip, from July 20 to July 28, will cover the southern region of SA, and the second one, from August 26 to September 4, will cover the northern parts, he said in an interview this week. (See the road trip details at the bottom of this page).
"We have been brainstorming for several months," Malan said, mentioning a desperate need for better schools, general challenges in education which are negatively impacting the economy, guidance for directionless youth, a range of economic issues, and families in crisis, as some of the problem areas that are taxing the government.
"It all boils down to the fact there is help available — there are people who are part of the Body of Christ who can contribute tremendously. Many of them are already trying to help but nothing is really coordinated and many of the people who want to help don't even know each other."
He said he and Matomela will invite "elders of each city — whether they are spiritual elders or whether they are city elders, or community leaders" to meet with them with a view to creating local platforms ("community councils") to coordinate local action plans and to link with similar councils in other cities and towns.
"We will provide some guidelines but every community is unique and the detail of each plan will be determined by its council," said Malan.
He said they anticipated that solutions — including the meeting of physical needs — would reach communities through a bottom-up process.
While the vision to identify and action solutions to help the government was birthed in Christian circles, anybody — including people from other faiths — was invited to contribute solutions, provided they shared values such as wanting to build a better, and corruption-free South Africa.
"We don't want to create an organisation that can be hijacked by somebody. It will not be possible with this movement because there will be so many entities, organisations, ministries and individuals. So everyone will just be making a contribution.
"That is why we are so hesitant to put a name to the initiative. We want it to be as faceless as possible and to allow it to grow organically, " said Malan.
For more information about the initiative, contact Jacques Malan at jacques@fathersvoice.co.za.
The road trip details are:
Road trip 1: South
| | |
| --- | --- |
| CPT to Vredendal | 20-Jul |
|  MEETING | 20-Jul |
| Vredendal to Upington | 21-Jul |
|  MEETING | 21-Jul |
| Upington to Middelburg | 22-Jul |
|  MEETING | 22-Jul |
| Middelburg tot East London | 23-Jul |
|  MEETING | 23-Jul |
| East London to Port Elizabeth | 24-Jul |
|  MEETING | 24-Jul |
| Extra day: special meetings | 25-Jul |
| Port Elizabeth to George | 26-Jul |
|  MEETING | 26-Jul |
| George to OHN | 27-Jul |
|  MEETING | 27-Jul |
| George to CPT | 28-Jul |
Road trip 2: North
| | |
| --- | --- |
| CPT – DBN | 26-Aug |
|  MEETING | 26-Aug |
| DBN to Bethlehem | 27-Aug |
| MEETING | |
| Bethlehem to Bloemfontein | 28-Aug |
|  MEETING | |
| *leave early aftern to K/ley | 29-Aug |
| Already in Kimberley | 30-Aug |
|  MEETING | |
| Kimberley to Potchefstroom | 31-Aug |
|  MEETING | |
| Potch to Carltonville | 01-Sep |
|  MEETING | |
| Carltonville – Jhb groups | 02-Sep |
|  MEETING | |
| Jhb – Secunda | 03-Sep |
|  MEETING | |
| Back to Jhb – fly home | 04-Sep |