[notice] A monthly column by CRAIG DUFFIELD[/notice]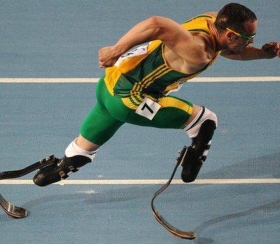 As I write the South African Proteas have started their challenge for the ICC's world number one Test ranking nation against England in the first of the best of three test match series. This promises to be an intriguing and gripping series as there is so much at stake for both teams.
I'd like to congratulate Graeme Smith who started his 100th Test match. Graeme is one of the few true giants currently playing the game. I know that he is one of those cricketers that many people love to hate but some intriguing and incredible statistics about our national captain were shared by Cricket South Africa (CSA) Acting CEO Jacques Faul earlier this week that are worthy of repeating: "His current test match batting average of a fraction under 50 is outstanding, particularly if one takes into account the responsibilities of leadership he has had to handle as well.
Most successful captain
"He is South Africa's most successful captain of all time and the only one to complete the double of away series victories over both England and Australia. It is significant that he contributed both a match-winning and a match-saving century on the last tour of England and also set up the successful runs chase at Perth against Australia in the same year. More recently he scored another century to set up a famous win over Australia at Sahara Park Newlands. He is, in fact, the only batsmen to have scored centuries on four different occasions in successful fourth innings runs chases. In this modern era there are few leaders who stand the test of longevity as Smith has done. He has been our captain for nearly 10 years now and remarkably is still only 31 years young. We look forward to his continued contribution in the years ahead." 1
Congratulations Graeme! Thank you for the memories and for the way that you have served our country! We hope to share many more with you!
Mark Boucher underwent a second operation on his left eye yesterday. The 35-year-old Proteas wicketkeeper suffered a freak accident when he had his eyeball torn by a dislodged bail off an Imran Tahir delivery during a warm-up match in England last Monday. We wish him a speedy recovery and hope that he is able to recover enough to play against New Zealand in South Africa later this year.
In this month's column we will look at a remarkable athlete and sportsman, none other than South Africa's 25 year old double amputee sprinter Oscar Pistorius, better known as Blade Runner. Oscar is on course to become the first athlete in world history, with prosthetic limbs, to compete at both the Olympics and the Paralympics when he turns out at London 2012.
His personal best times of 10.91 seconds in the 100m and 21.58 seconds in the 200m are world records for athletes with disabilities.
His sporting motto is: "You're not disabled by the disabilities you have; you are able by the abilities you have."
He will be representing South Africa in the Paralympic Games to defend his 100m, 200m and 400m titles. 2
Oscar Pistorius has had to struggle and battle long and hard to convince the International Association of Athletics Federations (IAAF) that his carbon fibre limbs offer no technological advantage against able-bodied athletes.
On January 14, 2008, the IAAF ruled him ineligible for competitions conducted under its rules, including the 2008 Summer Olympics. This decision was reversed by the Court of Arbitration for Sport on May 16, 2008, the Court ruling overall there was no evidence that Pistorius had any net advantage over able-bodied athletes.
The right thing
Tubby Reddy, the chief executive of the South African Olympic Committee, told Telegraph Sport. "We have done the right thing; it is right overall for the Games, and what it means for the Olympics and what it means to us as a country. This is very exciting for us; it would have been a little tragedy to say no. If he had not been in the 4x400m he would not be selected, but now that he can take part, the country, and indeed the world, is quite excited about it." 3
"To have been selected to represent Team South Africa is a real honour," said Pistorius, "and I am so pleased that years of hard work, determination and sacrifice have all come together. Today is truly one of the proudest days of my life."
Oscar Pistorius describes himself as an evangelical Christian – a man of faith.  There is little doubt that it has been his faith that has spurred him on and helped give him the resilience and determination to overcome all the obstacles that have been in his way.  He has 1 Corinthians 9:26-27 tattooed on his back: "I do not run aimlessly; I do not fight as if I were shadowboxing. No, I drive my body and train it, for fear that, after having preached to others, I myself should be disqualified."4
Children of God
In researching Oscar Pistorius I found this incredible story about him which I think speaks volumes of the man: "Another runner — a competitor and friend – once described Oscar Pistorius's own personal piety. Before a qualifying race, as they were warming up, Oscar pulled him aside and quietly asked him to pray with him.  His friend was impressed, but not surprised.  Oscar, he said, was the only person he could think of who would do something like that. It didn't matter that they were in competition. What mattered is that they were both children of God." 4
Wow! Where Sport & Faith Connect! Oscar is indeed living it. He is an incredible witness not only to the enduring human spirit but also to the amazing grace and love of God.
Philippians 4:13 "I can do all this through him who gives me strength." echoes loudly in all he says and does.
"His faith is an inspiration – and it is a faith that has given him legs to stand on.  Faith in God.  In God's gifts.  Faith, too, in his own ability to rise above the limitations put in his way." 4
2 Corinthians 12:9 "But he said to me, "My grace is sufficient for you, for my power is made perfect in weakness." Therefore I will boast all the more gladly about my weaknesses, so that Christ's power may rest on me."
May we never forget what God's grace has done for us – and what it can still do.
When we are feeling weak, or helpless…God's grace is sufficient.
When we do not feel like we can stand on our own…God's grace is sufficient.
When we need help to run the race…
God's grace is sufficient.
 References
1 http://www.supersport.com/cricket/sa-team/news/120719/Smith_a_true_giant_of_the_game
2 http://www.oscarpistorius.com/about
3 http://www.telegraph.co.uk/sport/olympics/athletics/9375602/London-2012-Olympics-Oscar- Pistorius-will-run-in-individual-400m-and-4x400m-relay-for-South-Africa.html
4 http://salesianity.blogspot.com/2012/07/faith-and-oscar-pistorius.html