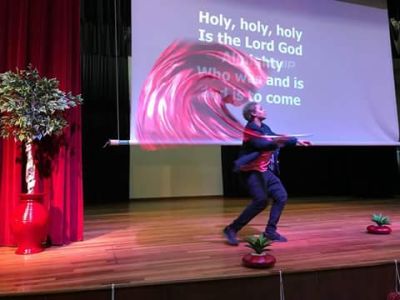 A monthly Sunday evening Revival Hub from 5pm in the auditorium of Bergvliet Secondary School has been launched to create a space where the glory, fire and now-prophetic word of the Lord can be experienced under an open heaven in Cape Town, says Prophetess Belinda Spannenberg of Prophetic Edge International.
The hub is a new wineskin that the Lord has released upon the earth for the corporate body and carries an apostolic prophetic mandate to release the rhema word, be a prophetic shofar for the body of Christ , act as a catalyst to unite the Body and release revival, she says.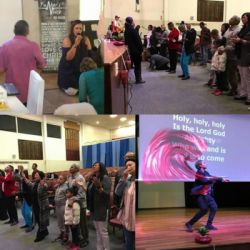 "This is a place for all God's people across racial , social , denominational and age parameters.
"We have seen many healing, financial, relational and personal miracles in the lives of the people attending and are excited about what lies ahead. The Hub also serves as an equipping and sending center where specific and unique assignments from heaven are obediently executed with the express purpose of equipping and activating His sons and daughters and leaders for this time and season in the Lord's prophetic calendar," says Spannenberg,
'Sound' event on September 19
On Sunday September 19, at the same venue, they will be hosting "Sound", a prophetic assignment to release a unique sound "which will break the spiritual sound barriers and unlock heavenly portals to release His glory for awakening over our city and nation", she says.
"When prophetic worship and intercession meet and connect, it releases a sonic boom which becomes the key to unlock these heavenly portals and the glory. This prophetic sound is a precursor of the great awakening which is about to happen in our nation!" says Spannenberg.
Various worshippers from different parts of the city, with a heart for worship and intercession and who carry God's glory will participate in Sound to release their own unique sound in the Spirit, she said.
You can register for The Sound by emailing  bookings@propheticedgeint.com or by calling Kirsten at 078 830 5596. More information is available online at  www.propheticedgeint.com, Facebook – Prophetic Edge International or You tube – Prophetic Edge International