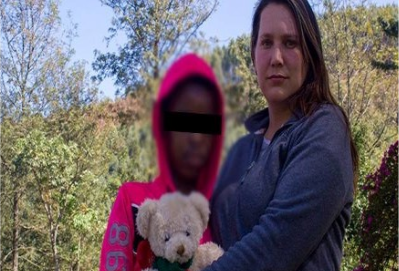 The life of a teenage girl should be about fun, giggling and talking with friends, schoolwork, exercise, writing in journals, clothes, hairstyles, make-up and shoes!
14-year-old Lisa (name changed to protect identity) moved into Thandi House, a safe house in Pietermaritzburg, about a month ago with her childhood ripped away from her through a violent rape at the age of 12. As a result of the rape she contracted some sexually transmitted diseases and AIDS. Moving to Thandi House has been a welcome relief for her and she is already blossoming from the love she has received there. Just a few days ago the courts ruled that this would be her place of safety on a trial basis for 3 months and then it would become a permanent place of safety and eventually of foster care. 
Lisa has huge consequences as a result of the rape and needs urgent and desperate intervention. Sexually transmitted diseases are viral based and can stay a part of your system forever, and they can also grow into huge growths as is in the case with Lisa. She has two growths on her genitals the size of two huge oranges. She has been turned away from Government hospitals for the last two years in her search for help, with only Panado to help with the pain. Possibly, if this was dealt with two years ago, the situation would not be so dire now. She is in constant, excruciating pain and is unable to function in normal day-to-day activities, including attending school. She cannot sit in any comfortable way and cries herself to sleep most nights. 
Thandi House managed to secure the help of a doctor, plastic surgeon and anaethetist who will provide their services for free for the operation that is needed (within the next two weeks) but they were still left with the need to raise about R80 000 for theatre and hospital costs. They have raised most of that amount on a web-based funding page http://www.gofundme.com/e0jsr8 but still need to find another R8 000.
There is a concern that medical costs could be higher than estimated. One gynaecologist has suggested that she stay in hospital for up to three weeks post operative, so that she can recover well. This is not an ordinary removal as these growths have roots which penetrate deep into the genitals and surrounding area. She will need major reconstructive work (both now and possibly in the future) done as much has to be cut away. At this point the potential for other hidden costs also has to be considered as she may need a blood transfusion and a colostomy bag. Lisa had to have a Biopsy done as the type of STD she has often causes cancer. Rene Morcom of  Thandi House says that happily the test results are negative. But she says that Lisa also needs psychological support for all that she has experienced in her life so far, and very possibly some educational support for school work that she has missed. Once all this has been sorted out, she needs to find a school to attend, which of course is another financial cost. 
Thandi House and the Morcom family say they are grateful for the emails of support, the donations and the prayer support from the public in response to email appeals for help and Lisa's funding page where people can make a donation to her cause. Rene Morcom can be contacted via the Thandi House website. www.thandihouse.com or at 033 3475544 or 078773 9956.