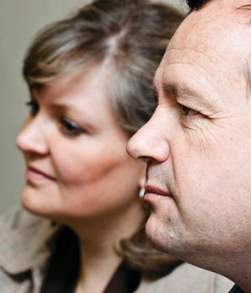 Originally published in news24
South African aid worker Werner Groenewald tried in vain to protect his two children moments before they were shot dead by the Taliban in Afghanistan at the weekend.
"They shot Werner in his office in the leg and then he ran upstairs to go try and protect his children [Rode and Jean-Pierre]," Groenewald's sister-in-law Riana du Plessis, who lives in Pretoria, told Sapa on Monday.
Minutes later the family was dead.
Du Plessis burst into tears on the telephone as she spoke of her family, who had moved to Afghanistan years ago. 
The attack happened on Saturday at the offices of the Partnership in Academics and Development (Pad) in Kabul, where Groenewald lived and worked.
"Three of them [the insurgents] entered the house and they were disguised as policemen – one was a suicide bomber – and the other two had guns in their hands," she said.
House set alight
They first shot Groenewald in the leg before he ran upstairs, and then randomly fired shots in the basement, where other staff members were. The attack by the Taliban went on for four hours.
"They took people hostage… and then they went upstairs after Werner again. They shot Werner again and the children. That's where they died," said Du Plessis.
After that the house was set alight.
According to Pad, the other staff members emerged with injuries.
Du Plessis said: "They thought Werner was a missionary trying to convert Muslims to Christians, but Werner was not. He was an aid worker there to uplift Afghanistan. He did great work.
"They lost a great person in Afghanistan. I don't know what legacy he will leave behind."
Groenewald's wife Hannelie Groenewald was at a clinic in Kabul where she worked when the attack happened.
"When she got to the house, she saw the three bodies [of her family] taken out of the house and put into the ambulance," said Du Plessis.
Kids 'nice people'
Her sister was still in Afghanistan trying to sort out the repatriation of the three bodies and "logistics". She could not provide any further details relating to Hannelie for security reasons.
Du Plessis described her niece Rode, 15, and Jean-Pierre, 17, as people who got along with everyone.
"I WhatsApped the children about an hour-and-a-half before the incident," she recalled weeping.
"They were great children, like my own children. JP loved technology, he wanted to become a pilot… They were very nice children, easy people to get along with."
Du Plessis said she would be making arrangements for their funeral to be held at the Dutch Reformed Church in Moreleta Park, where Werner Groenwald used to be a pastor.
The church's CEO Pieter Breytenbach said he was saddened by the news.
"He [Werner] was really a loveable guy. He was a committed person and felt he was called [by God] for the upliftment of the Afghanistan people."