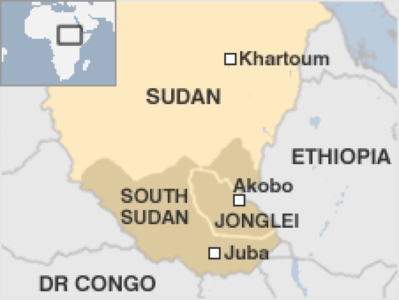 Originally published in CBN News
The Republic of South Sudan will join the community of nations tomorrow (Saturday. July 9).
After the military celebrations and parades, the South will have to face up to the realities it faces.
It will be one of the most underdeveloped countries on the planet. Only 15 percent of its citizens can read and fears of renewed conflict abound.
The people of the South have endured a half century of civil war and oppression by the Islamic rulers of northern Sudan that left more than 2 million dead.
The South's population is heavily Christian and black African, two groups targeted by Omar Bashir's regime.
American evangelist Franklin Graham is in the new nation to help celebrate its founding. Graham's Samaritan's Purse ministry has been at work in Sudan since 1993, building churches and hospitals and providing agricultural aid.
The United Nations is expected to pass a unanimous resolution today to send a peacekeeping force of 7 000 military personnel and 900 international police. Their mandate is to keep the peace and help promote development in the world's newest nation.
Susan Rice, US ambassador to the UN, called the African country's successful split into two nations a "fragile and fraught moment."
She said the northern and southern governments must resolve issues related to the resource-rich area of Abyei and other border areas. There are also questions linked to citizenship and oil. Rice said Sudan's government must settle all disputes in order to be removed from the US state sponsors of terrorism list.