A monthly column bringing you frontline testimonies of what God is stirring up across the globe. By international evangelist Lindy-Ann Hopley, Beautiful Witness Ministries.
Your dreams that have laid dormant and even forgotten are about to bloom!
There is a spring in my step!
The goodness of God has BLOWN me away! I feel more like "Daddy's girl" in this season than ever before!
Click on banner to register
Every testimony to follow doesn't just testify of God's goodness in a situation, BUT testimonies testify of the NATURE & CHARACTER of God — WHO HE IS! He can't help Himself — He is GOOD!
All the time! Amen.
That being said, this is the God that loves YOU!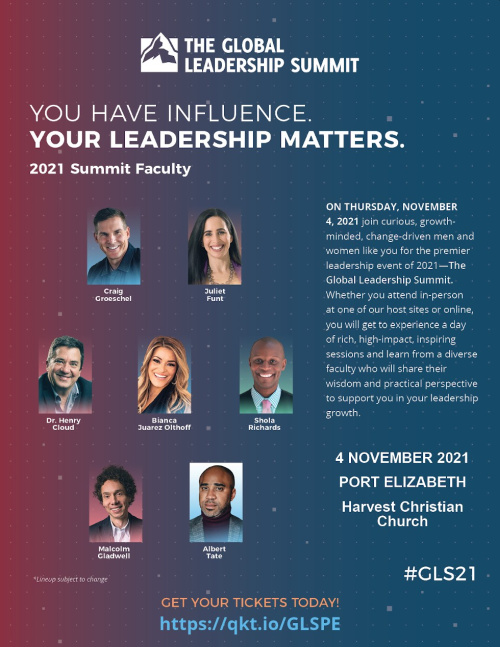 Enjoy every story and may it boost your faith in His faithfulness and become more real in YOUR own life! He is OUR FATHER… DADDY GOD.
LOVE IS IN THE AIR!
And on air!
When the radio station calls you to come and share your testimonies from your latest trip a…nd your ENGAGEMENT STORY!
You got to know – it's going to be a blast!
LIVE ON CCFM — COSTA RICA MIRACLES AND THE STORY!
Trusting God for YOUR partner?!
This will inspire you!
As a proud advocate of single yet married-to-Jesus for many years, I am excited to announce that I have met my BOAZ. Sent from God!

MAKE SURE YOU DO NOT MISS NEXT MONTH'S ARTICLE FOR THE FULL LOVE STORY!
The miracles keep rolling in! God loves marriage.
1st back to what God is doing on the mission field!
COSTA RICA 4 JESUS
Before taking off God already set the mood for the trip! Must watch!
I had been in Costa Rica once before in 2014, serving as a student on a Bethel Missions trip. Exciting to see how the laws of the Spirit take fruit — sow and reap!
This time around the favour and breakthrough were awesome!
A pastor in Panama forwarded a video of me and boom — the doors swung open WIDE!
BIGGEST CHRISTIAN RADIO STATION
First day I was on the biggest Christian radio and thousands got to hear the GOOD NEWS of the miracle-working power of God!
On top of that I prayed for the host and she got healed right there in the studio!
It didn't end there! The next day…
BIGGEST CHRISTIAN TV CHANNEL IN LATIN AMERICA
I had the privilege to share and pray for the sick on Enlace TV — more than 2 million people were watching! Watch this space.
MIRACLES & MORE MIRACLES
The Night of miracles & The Women's Event exploded with the goodness of God!
Watch towards the end as a woman makes her way to the front without her crutches, moon boot in hand!
Hallelujah!!!
There was even one lady who travelled six hours by bus, trusting God to heal her from four different issues. She was radically healed of all four things!!! Wow!
More videos on Facebook.
THE VOLCANO OF GOD
Next stop was a small church in the jungle, mountainous area of Costa Rica near the volcano. Upon arrival I realised the volcano of the Spirit had been dormant. My assignment was clear.
You can watch the whole video online, but a few highlights to follow.
THE BLIND SEE
MAN BURSTS INTO TEARS AFTER GOD HEALED HIS BLIND EYE!
All the GLORY is for JESUS! This man was SO hungry for God, he came running right to me at the beginning of the meeting and showed me his eye and said: "I want God to heal my blind eye."
So when the moment came, he was one of the first ones to come up to the front. I covered his eye and asked what he could see. He said he couldn't see ANYTHING. He was COMPLETELY blind. Then I asked this little girl (one of the dancers) to come to pray with me. We simply rebuked blindness and prayed for God to restore his sight in Jesus' name. The man kept his eye closed the entire time and when he opened it I asked if he could see anything. He immediately burst into tears and fell into my arms weeping as he realised that his sight was RESTORED! PRAISE GOD!
LEG TUMOUR & MORE COMPLETELY HEALED BY THE POWER OF THE HOLY SPIRIT!
This lady received complete healing, not only from a LEG TUMOUR but also from blurry eyes and DEAF ears. She definitely didn't expect what the Lord had in store for her!
She came to us in pain due to the leg tumor that she had for so long! I prayed for her and asked her if she could check if the pain was still there, and first, she was a bit afraid of possibly being disappointed, but thanks to a friend that gave her some words of encouragement she did it, and guess what, THE PAIN WAS GONE!
She could not believe what just happened and HER SMILE and EYES lit up instantly. We prayed for 100% healing in her entire body! Her deafness was GONE thanks to the Lord and at the end, I was holding her hearing devices. Her eyesight was restored. This goes to show that no matter what age we are, or our circumstances in life, Jesus is ready to HEAL not only our bodies but our hearts as well. The Lord's healing grace is available to ALL!
YOUNG BOY JUMPS FOR THE 1ST TIME IN HIS LIFE!
This young boy was brought to me by his caretaker at the meeting. He suffered from arthritis at such a young age, but most of all, his toes were stuck together and he could not move them AT ALL. He had never JUMPED in his entire life. So first, I called the Pastora that had NEVER SEEN a leg grow in her life and asked her to pray for the boy. We commanded the leg to GROW IN THE NAME OF JESUS! In just a matter of seconds, the boy got so excited because his leg grew and he could SEE IT and so did everyone else. He was like "WOW, I felt it growing!"
Then I said to him: "Take off your shoes. What is happening to your toes?" And he took off his tennis shoes and we could see him wiggling his toes under his socks, and after he took them off as well he could move the toes that he had STUCK TOGETHER FOR YEARS!! His caretaker was so shocked saying that he had never done that before. The moment of truth came and I said JUMP! And the boy started jumping up and down and he continued to do so for the rest of the meeting.
What a phenomenal MIRACLE!
God poured HIS HOLY SPIRIT over this boy. He can do it for you and everyone else as well. He loves us SO MUCH & He still HEALS today!
Never the same again!
Watch him jump!
View this post on Instagram
ALL WERE HEALED
"Wherever he went—in villages, cities, or the countryside—they brought the sick out to the marketplaces. They begged him to let the sick touch at least the fringe of his robe, and all who touched him were healed." — Mark 6:56
If you need a miracle in your body – make sure to follow us on SOCIAL MEDIA and join me for LIVE PRAYER on Wednesdays!
Love what God is doing in the NATIONS ?! – Partner with us – no matter how big or small your seed – sow it! The Harvest is RIPE!
Click on this link to become a monthly PARTNER.
https://www.beautifulwitness.com/donate
Hope this put a SPRING in your step & a fire in your heart to receive and to spread the LOVE OF GOD!
God Bless you richly!!!
Love & Fire
Lindy-Ann