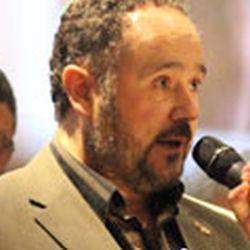 Originally published in The Christian Institute
A street preacher has won his appeal against a public order conviction and said he is thankful to God for the decision.
The Christian Legal Centre, which represented Michael Overd, stated that the case was a warning of what could happen if the Government pressed ahead with its 'anti-extremist' plans.
In March, Overd was fined £200 and ordered to pay £1 200 costs. In court the judge criticised his use of a particular Bible passage when he made a point about homosexuality.
Reality
The National Secular Society has previously spoken out about the case, raising concerns about free speech being threatened.
Speaking after the Taunton Crown Court appeal decision on Friday, Overd said: "I give thanks to God for today's vindication. I have known God's peace and presence throughout this difficult time."
Warning of a "chilling effect", the preacher cautioned: "Rather than prizing freedom of expression and protecting it, the police and the prosecutors risk undermining it, because they've become paranoid about anyone who might possibly feel offended.
"My motivation in all my preaching is to share God's message of love and forgiveness through Jesus Christ. To do that I have to talk about the reality of life, including our sinfulness."
'Superficial'
Andrea Williams, chief executive of the Christian Legal Centre, said the decision was right, but "it should never have come to this".
Mrs Williams added: "Public debate is becoming more superficial and fragile. People feel that certain things can't be said. That is dangerous."
She described Overd's case as a "canary in the coal mine, warning us of the dangers of the government's current approach to tackling 'extremism'".
Vague
"The definitions and parameters are so vague that, on a whim, the government could turn on almost any viewpoint that it doesn't like", Mrs Williams commented.
The Christian Institute has spoken out on the extremism issue with other concerned organisations under the banner of the Defend Free Speech campaign.
The campaign is encouraging constituents to contact MPs about the Extremism Disruption Orders, which it warns have "such a low threshold that they risk catching all kinds of legitimate speech".