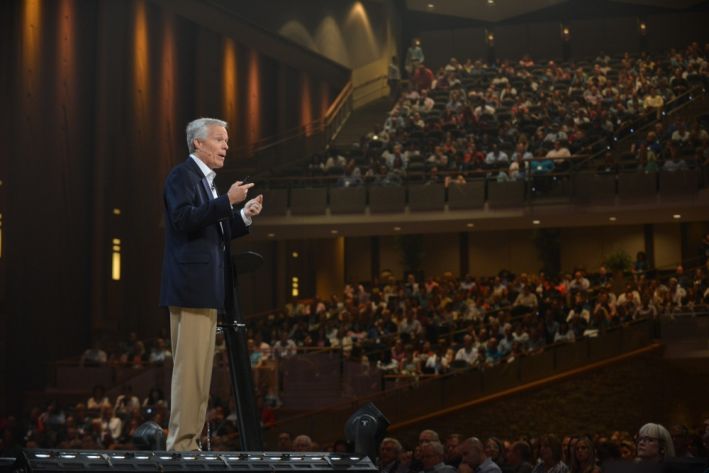 Originally published in The Christian Post
For two decades The Global Leadership Summit (TGLS) has been a source of inspiration for leaders across the world and now the Willow Creek Association (WCA), the organisation that launched the effort, has compelling evidence that the event is life-changing for leaders who attend the global gathering.
The Global Leadership Summit 2015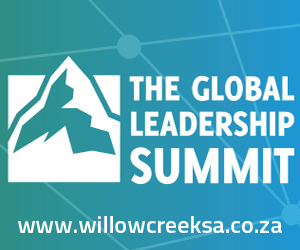 The speakers, the dates, the venues…and how to register.
…read more
 – Advertisement –
Bill Hybels, the founder and senior pastor of Willow Creek Community Church, launched TGLS 20 years ago, through his nonprofit organization Willow Creek Association, comprised of more than 7 000 member churches from 90 denominations and 45 countries.
Now, a recent independent study conducted by Colorado Springs-based Excellence in Giving shows that participants in the TGLS event often find success when they apply the skills they acquire there to their church.
According to the findings of the study, shared with The Christian Post, 98 percent of all business leaders who attended last year's summit applied the team building skills they learned at TGLS and 86 percent of people who were a part of the summit agreed that their skills "increased job satisfaction and productivity."
In 2014, more than 227,000 leaders in 798 cities and 112 countries were equipped at the Summit. And at this year's event, which will take place August 6-7, some 260,000 people from across the world are expected to participate through multiple avenues.
Hybels believes the world needs churches, which in turn need great leaders, many of whom TGLS has helped to mold.
"The Global Leadership Summit has proven to catalyze the leader within each of us, to make us better leaders, and to unite us around a common vision," said Hybels in a statement on the event. "We believe the local church is the hope of the world…when it is working right. For churches to reach their full redemptive potential, they must be led well."
The WCA prayed that their summit would continue to "inspire passionate leaders toward that end," says Hybels. And with the help of big names like former Secretary of State Colin Powell, TV producer Mark Burnett, business author Patrick Lencioni and GOP presidential candidate Carly Fiorina, TGLS seems to have done just that.
Gary Schwammlein, WCA president and CEO, believes the diverse speakers featured at TGLS each year adds to the summit's appeal.
"We have tremendous speakers. It's not easy every year to get speakers that are appropriate for the wide audience that we have," Schwammlein told The Christian Post. "To come up with that every year is [a] pretty good accomplishment. I feel very good going into the summit with the kind of speaker approvals that we have."
This year big names like Brian Houston, the senior pastor of Australia-based Hillsong Church; Sallie Krawcheck, the former President of Bank of America's Global Wealth & Investment Management who serves as chair of Ellevate Network; and Ed Catmull, the co-founder of Pixar Animation Studios who is president of Walt Disney Animation, will be speaking at the event.
Instead of only focusing on bringing church leaders to speak at a summit for Christian audiences, Schwammlein believes the two-day event has been successful because of its ability to tap different leaders from multiple industries and backgrounds.
"It is critically important and we can learn from everybody. There are great leaders in the marketplace, there are great leaders in academia there are great leaders everywhere who we can learn leadership principles from," he told CP. "We don't allow every leader to be a speaker if we don't agree with their core values, but we can learn from a wide range of leaders that are working in a wide range of industries and professions."
While some may question if they should continue to attend the same summit that has been ongoing for 20 years, Schwammlein insists it is important to be consistent in showing up.
"(Leadership) is a very tough job and it's easy to get discouraged. It's easy to just give up and to keep floating and say that's good enough," he told CP. "The summit intends to give everyone an annual injection of inspiration, passion and new skills. When you look at the study, (those numbers) alone would support the fact that you ought to go to this event year after year."
For more information about TGLC and the study conducted concerning its attendees, click here.