Christians across Cape Town have recently been turning out in numbers to pray outside hospitals for revival and for the healing of Covid-19 victims.
Part of the citywide hospital prayer surge appears to be a resumption of initiatives which were started in an earlier lockdown phase last year but at about eight facilities in the Mitchell's Plain and surrounding areas it is believed that the prayer activity was sparked by a pastor from Vryburg in North West province who came to Cape Town on December 31 to pray for his son-in-law who was a Covid patient at the hospital.
The Assemblies of God pastor, Peter Lottering, told Gateway News this week that sadly his son-in-law, Francois Erasmus, passed away last Saturday night but he and fellow prayer warriors were continuing to pray outside the Melomed Mitchells Plain Private Hospital every evening and he also prayed for Covid patients in private homes when he was asked to.
Click on banner to register
He said they started praying outside the hospital with just six people and after video clips of their mission were posted on social media the group grew and new groups were started at other hospitals.
"A lot of people have walked out of hospital since I started there on the 31st of December. And a guy who was on a machine, we prayed for him in his house, and now he is up and running. All honour to God. We are serving a wonderful God," said Lottering.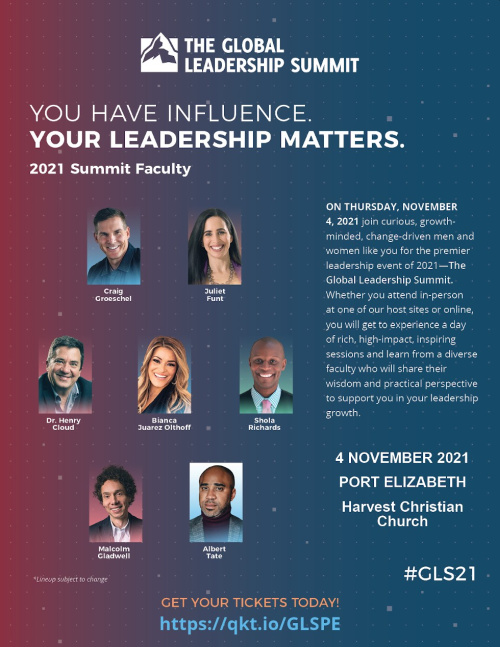 He said the previous night they took balloons and two doves which they released, on their hospital outing in memory of his son in law and other people who had died of Covid.
He said he has to return to Vryburg in a week or two and is looking for somebody suitable to take over his role in the hospital prayer team.
In a voice message that was sent to intercessors who backed up the prayer team, a woman, who Lottering said is a member of their now-large prayer group, testified how during one of their prayer times at the hospital a facility manager came out with tears in her eyes to thank the group for their prayers and urged them to keep praying.
The woman prayer group member said the facility manager told them that there was a positive atmosphere in the wards because of the prayer and that they were seeing good results.
The woman also reported that when patients see the prayers outside they lift their hands and press prayer requests written on paper against windows.
"Even though we can't see it we lift up those sheets of paper before the Lord; we lift each and every patient." she said.
She spoke of a friend who was a patient in the hospital who had been given a 4% chance to live by doctors, who has since started responding well to treatment.
"So we are trusting God for miracles — that people will be raised up from their beds, out of their beds. We are trusting God like the guy in the Bible that they put through the roof on his bed so he can be healed and he walked out on his legs out of the house. We are trusting God that people will get up out of their beds and they will walk out of the hospital healed."
She said her prayer group was also praying outside the district government hospital at Lentegeur and outside homes which was resulting in neighbours "getting saved".
Gateway News volunteer reporter Michelle Hennesey joined a group of Christians from various churches, spearheaded by Journey of Grace, who gathered at Panorama Hospital at 7pm last Friday to pray over the patients and staff. She reports: "There were flags and spiritual dancers too who ministered in song. As we started singing Waymaker, patients and staff alike came to the windows and opened up to hear the sound. A few nurses who came off duty allowed some of the team to pray for them, for God to strengthen them and refresh them in this time.
"There were two women down at the far end of the block, with their windows open and a few of us went to minister to them. They said to us that we must keep doing this because it brings so much hope, just seeing life outside of the walls of the hospital and hearing the sounds of other people's voices. It was very very encouraging and such a wonderful thing to be part of the team, going out and being the hands and feet of Jesus."
Rozanne Visagie who coordinates outdoor worship and prayer events around Cape Town and maintains a Facebook page "Revival Prayer" said in a post: "Revival prayers and prayers for the sick, the care givers and hospital staff are happening all over Cape Town at various hospitals. Praise Jesus‼️ I have received so many videos from different places. It is really amazing to see how God is stirring the people and how this End-Time revival flame is being fanned."
While the hospital prayer surge in Cape Town has been commended by many people on social media, a hospital chaplain, Pastor Neville Ontong, has warned in a social media comment, that some well-meaning but overzealous church groups have been disturbing patients and hospital staff by using loudhailers to pray and preach messages. He also described an incident in which a patient inside a hospital collapsed and required ICU treatment after a pastor prayed for him and told him to get out of bed after he had suffered a heart attack.
"I have shared not to create a debate and will not respond to a further long discussion. Hospital ministry must be done in a way to keep the doors open for future ministry," said Ontong.
Pastor Mark Bodenstein of the Concerned Clergy of the Western Cape told Gateway News that they had recently attempted to coordinate the current hospital prayer activity at a city level.
But he said that they had since stepped back as "there was a sense that we should not tamper too much with what God is doing".
"I have strong convictions that God is going to use this crisis as a spark for revival — there must be some good purpose," he said.
He said he believed that a time will come when there will no longer be a need for protocols, "when you can step into a dangerous situation and you will not be affected and we will be invited into the facilities".
But he said that until that time he believes there is a need for some level of coordination to ensure that what God was doing would not be compromised because of a failure to follow protocols or due to other possible errors.