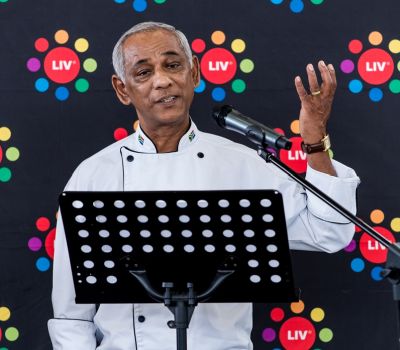 Stay passionate about food and be grateful for humble beginnings, chef Luke Nair, head chef at the renowned Oyster Box Hotel in Umhlanga, Durban, told graduates at the LIV Village Cullinary School graduation on Tuesday,
Nair continued to share his own story of growing up in a township and how he could relate to the 19 students who have just obtained their IHS-accredited professional cookery certificates after five months of theory and practical training in LIV's state-of-the-art training kitchen and another six months of experiential training at restaurants and institutions in and around Durban.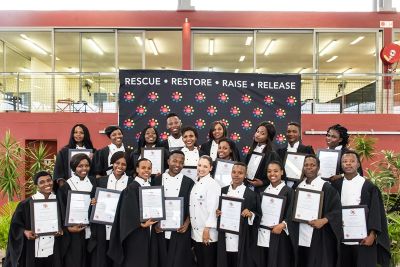 Working hard and having a positive attitude opened doors for him to cook for the famous and elite and the LIV graduates could also reach such heights with dedication and commitment, NAIR said at the joyous event at which students, proudly dressed in their chef's jackets, received their certificates with the biggest of cheers from their families.
The Christ-inspired LIV Village in Cottonlands is best known for looking after orphans and vulnerable children, but it also pursues a vision to uplift the local community through programs like the Culinary School.