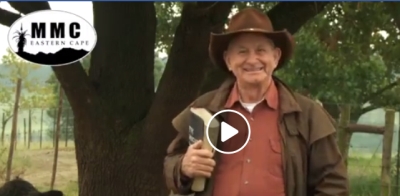 Farmer evangelist Angus Buchan will be among the line-up of speakers at the Mighty Men Conference Eastern Cape at Mooi Uitsig Farm near Jeffreys Bay from March 8 to 10.
Other speakers at the event are Johnny Young of Gauteng, a former train driver and workplace minister, and PE pastors Neville Goldman and Afrika Mhlophe. Prominent SA Christian musician Retief Burger will lead the worship.
Watch the video below in which Buchan confirms he is coming to the MMC EC. He will speak at the family service on Sunday March 10.
"It's [the MMC] called Ignite, and we trust that the Holy Spirit will ignite us so that we can shine out in a dying world! I am so excited about it!" says Buchan.
Visit www.mightymeneasterncape.co.za and www.facebook.com/mightymeneasterncape/for more information.