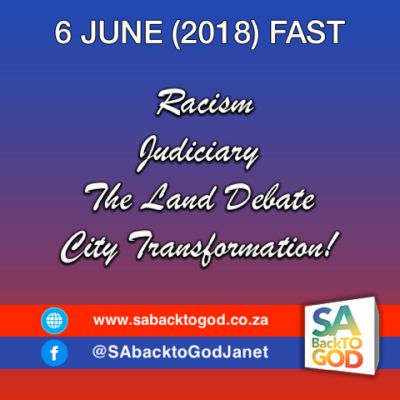 God really wants to move on the leaders of South Africa in what is a pivotal moment during which the land question could be settled very peacefully, says SA Back to God's Janet Brann-Hollis in a video [See below] —  promoting SABTG's June fast.
She calls on Christians to pray for God to give leaders the wisdom of Solomon so that He can solve the land issue supernaturally.
Other prayer topics in SABTG's June fast are cities, racism and the judiciary. Every month SABTG calls on believers in SA to unite in prayer and fasting on the first Wednesday of the month. Prayer pointers for next Wednesday's fast can be found here.