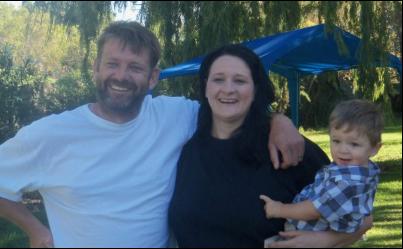 [notice]Johanita Jordaan shares her personal experience of encountering the church when she was a lesbian, and offers her opinion on how to reach out to homosexuals with the love of Christ.[/notice]
After reading the article "Church will be asked to accept gays" in which it is reported that the Dutch Reformed Church will be asked to accept homosexual relationships and homosexual pastors, I carefully considered the implications of such a decision.
I believe that by sharing my personal experience I may be able to provide a perspective that will help churches in their dealings with homosexual people.
I was a lesbian. I became a reborn Christian while I was dying of a drug overdose. Three weeks later I went to a camp and there I asked a guy if it is ok to be lesbian and he was honest with me. He said that our Heavenly Father does not want me to be gay and that was all it took for me to decide right there and then: if I cannot be gay then I will be celibate. My new-found faith was way too important for me to mess it up with sin and return to my old, empty way of life.  After that Abba (Father God) changed me. Today I am married to the most beautiful man and we have a beautiful son.
So it is my opinion that homosexual people should be allowed to attend churches but it must be made clear that homosexual activity is a sin and that it is most certainly not God's will for them.  Ezekeiel 3:18  "When I say to the wrong1, 'You shall certainly die,' and you have not warned him, nor spoken to warn the wrong from his wrong way, to save his life, that same wrong man shall die in his crookedness, and his blood I require at your hand. Footnote: 1This passage is almost the same as in 18:20-32 and 33:8-20. (The Scriptures 2009 ISR)
Homosexual people should not be allowed to get married, to be affectionate in church or to become part of any leadership within the church. It is of utmost importance to tell them to live a celibate life, even if you cannot control what they do once they leave your church grounds, it is your duty and if you do not do this then the above Scripture will apply to you.
Remember that we cannot persuade anyone of anything, only Y'shua (Jesus) can do this by the Set-Apart Spirit of our Heavenly Father but it is our duty to pray for homosexual people. They need deliverance from this addiction. I call it an addiction because that is what it was for me. If I may elaborate a little bit: normally a homosexual person would be one who was molested / raped / abused or one who committed idolatry (Rom 1:23-24) or one who seeks attention and acceptance due to a root of rejection.  Therefore they need deliverance and this will not be found on the streets. Imagine if the camp I went to had sent me away because I was homosexual at that point – I probably would have struggled a lot longer before I could choose to change.
Now most homosexual people will tell you things such as: it is not a choice because I was born this way. It's a lie and they're being fed this lie the way I was fed this lie and I also believed it. It is possibly because the spirit of lust that attaches to you at a very young age that the homosexual people fall for that lie. Many times before I became reborn I also tried to change and could not but it was not because I was born that way, it was because I wasn't reborn in Messiah (Jesus) and therefore in myself it was absolutely impossible to change and to turn away from the addiction.
In summary: allow homosexual people into the Churches but do not allow homosexual beahaviour. It is the sin we despise, not the sinner. Our fight is not against flesh and blood. Who are we to judge anyone? Abba has His time and season when He will deal with the sin of homosexuality or any other sin for that matter. Our work is to teach the Truth and to live the Truth – it is this Truth that will set them free.
Y'shua came for the sinners, not for the saints.