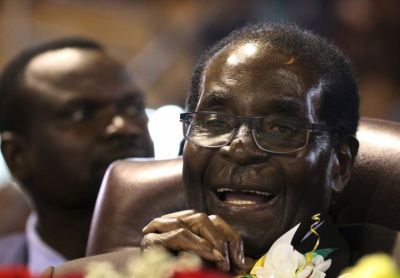 Originally published in Christian Today
A senior church leader in Zimbabwe has urged President Robert Mugabe to resign over reported incidents of torture, harassment and abduction of civilians.
Bishop Ancelimo Magaya used the United Nations day against torture on Sunday to say it was shocking the African nation had not signed the Convention on torture nor officially recognised it, despite being a member of the UN. He also criticised the church for its failure to stand up Mugabe's regime.
Churches had lost their way, said the leader of Zimbabwe Divine Destiny church. It has misunderstood its role as only to preach on Sunday, heal the sick and bury the dead. He accused church of being too scared to stand up to Mugabe's harassment and said some church leaders were corrupt.
"I don't also want to rule out the fact that some of us within the church have received certain gifts, possibly from the government, possibly in the form of land and so on," he said.
"And I have always said that a dog with bones in its mouth can never bark."
Eating into your legacy
Magaya went on to say Mugabe had released Zimbabwe from [Ian] Smith's colonial regime but urged him not to "eat into your legacy".
In a press conference he said: "If I was given five minutes or less to talk to President Mugabe I would say, 'Your Excellency Sir, you have done very well in leading Zimbabwe into liberation and independence …. But we are in a Solomonic era of building, we are long past the Davidic era of fighting.
"'Your anointing is fighting. Now it is development and building and you need not to eat into your legacy. The Lord will require that you know when to rest.'"
Mugabe has been President in Zimbabwe since December 1987. He was elected as leader after being one of the leaders to oppose white rule of Zimbabwe but is now widely considered the most brutal dictator in Africa.