Home � Africa News �
African leaders attending fourth Africa Leadership Summit in Jerusalem
African leaders attending fourth Africa Leadership Summit in Jerusalem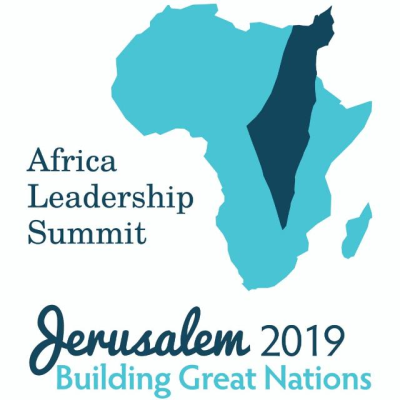 A group of leaders from Ghana, Namibia, Kenya, Botswana, Nigeria, South Africa, and the US, together with counterparts from Israel, will gather in Jerusalem from September 1 to 4 at the fourth biennial Africa Leadership Summit (ALS).
The ALS, hosted by the Insitute of Christian Leadership Development (ICLD), is held every two years to pursue a vision of a transformed Africa through biblical leadership.
The theme of the 2019 ALS is "Building Great Nations" and it is taking place on the eve of the snap government elections in Israel on September 17, which were called after incumbent Prime Minister Benjamin Netanyahu failed to form a governing coalition following the prior elections in April.
The ALS aims to promote the exchange of ideas, business and good relations, between Africa and Israel and has pioneered several initiatives towards these ends. This year's programme includes the launch of the Africa Agency to champion community development initiatives in Africa in partnership with the Jewish Agency, and the first international meeting of the Africa Israel Chamber of Commerce (AICC) which was launched at the 2107 ALS.
Other programme highlights include an AICC workshop, teaching sessions around the theme of building great nations, a gala banquet, and various networking opportunities.
Gateway News editor Andre Viljoen will be at the summit as part of the media team and Gateway News will be taking a publishing break next week.
After the ALS, attendees will participate in a prophetic prayer tour of strategic sites in Israel from September 5 to 8.
ALS convenor, Pastor Segun Olanipekun, says: "The prophetic significance of these [ALS] conferences includes the increased traffic of presidents of African states to Israel and the corollary of Israeli leaders visiting Africa. Between 2013 and now, Mr Benjamin Netanyahu, the Israeli Prime Minister, has visited Africa four times. We are indeed delighted that "Israel is returning to Africa and Africa to Israel" as the Prime Minister said in one of his previous remarks."
He also observed: "When the Ethiopian Minister of Finance visited Israel in his own chariot in the first century, he foreshadowed a dispensation where all leaders of Africa will draw inspiration from the God and people of Israel. He mirrors the heart of Africans who choose to bless Israel because everyone who blesses Israel is blessed. May we all celebrate the growth of Afro-Israeli relations."
For more information about the ALS email admin@icld.co.za
PLEASE SCROLL DOWN TO MAKE/VIEW COMMENTS
ADVERTISEMENTS:
---
COMMENTING GUIDELINES:
You are welcome to make comments that add value to the article above and to engage in thoughtful, constructive discussion with fellow readers. Comments that contain vulgar language will be removed. Hostile, demeaning, disrespectful, propagandistic comments may also be moved. This is a Christian website and if you wish to vent against Christian beliefs you have probably come to the wrong place and your comments may be removed. Ongoing debates and repetitiveness will not be tolerated.