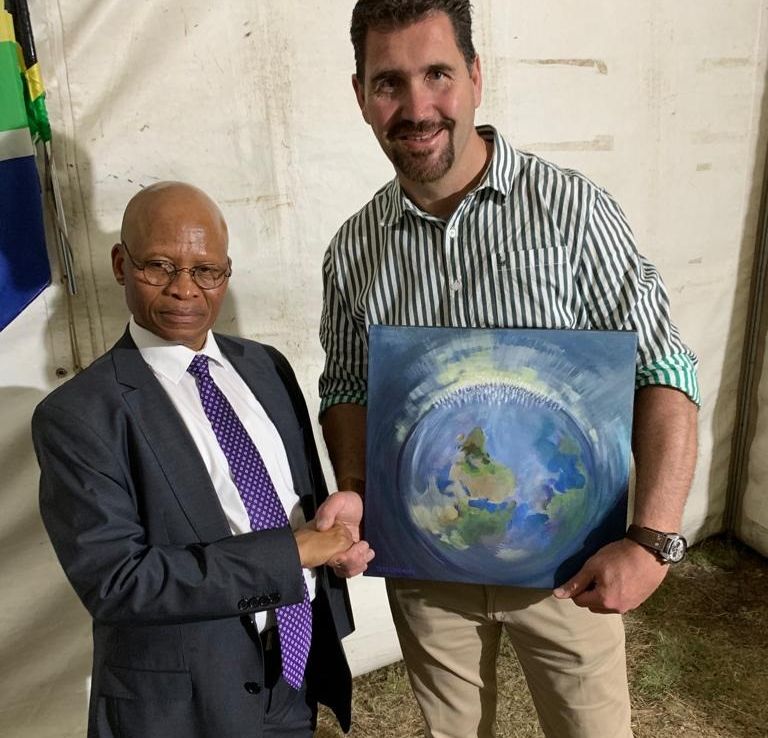 "Arise, shine, for your light has come,
    and the glory of the Lord rises upon you.
2 See, darkness covers the earth
    and thick darkness is over the peoples,
but the Lord rises upon you
    and his glory appears over you.
— Isaiah 60: 1,2
When former chief justice Mogoeng Mogoeng quoted the above Bible verses during his keynote speech at the recent Time2Rise gathering outside Bloemfontein, Eastern Cape artist Tess Lovemore knew that she wanted to give him one of her paintings.
The painting was one of a collection of artworks on display in a prophetic art tent at the gathering. Tess explains: "The painting is supposed to be a comment on 2020. The world was upside down and the reason I painted it was Isaiah 60 — the earth in deep darkness, people in deep darkness BUT Arise shine."
Tess, who is from the seaside village of Cannon Rocks, gave the painting which depicts the glory of God rising above the upside-down world, to event facilitator Dr Arno van Niekerk, who presented it to a surprised but delighted Mogoeng after his speech on Saturday October 7.
Subscribe to our weekly newsletter
Help us publish news that brings hope in Jesus: Donate / Become a Super Subscriber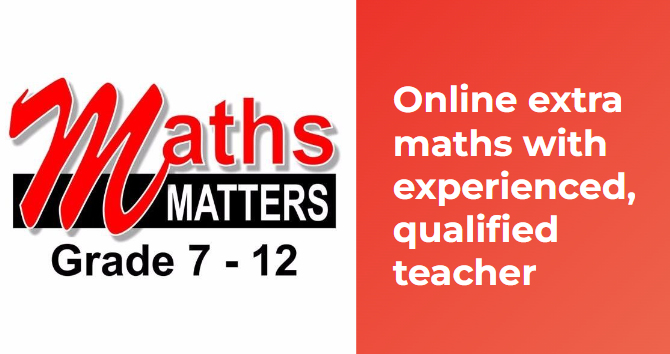 VISIT OUR YOUTUBE CHANNEL: https://www.youtube.com/gatewaynews100
COMMENTING GUIDELINES
You are welcome to engage with our articles by making comments [in the Comments area below] that add value to a topic or to engage in thoughtful, constructive discussion with fellow readers. Comments that contain vulgar language will be removed. Hostile, demeaning, disrespectful, propagandistic comments may also be moved. This is a Christian website and if you wish to vent against Christian beliefs you have probably come to the wrong place and your comments may be removed. Ongoing debates and repetitiveness will not be tolerated. You will also disqualify yourself from commenting if you engage in trolling.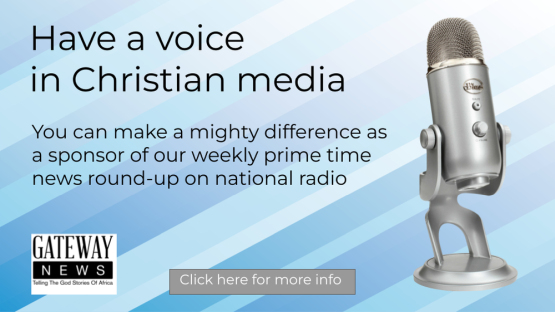 Click on banner for more info