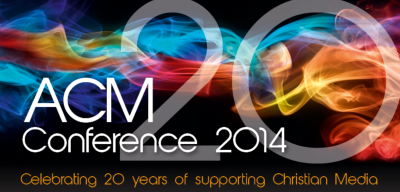 Christians in media will connect with each other and be inspired by dynamic speakers at the Association of Christian Media (ACM) Conference 2014 in Durban from June 24 to June 26.
The theme of the conference is  "Reinventing Culture: A Timeless Hope." Expanding on the theme, the organisers say: "In a world where culture is constantly shifting and changing how do we stay ahead of the trends? We are children of the God of reinvention; let's reinvent culture to create something amazing!"
The three key plenary speakers at the ACM Conference 2014 are:
Patrick Kuwana — a Transformational Leadership Trainer and strategic business Consultant and Coach. He is involved in leadership and entrepreneurship development in Africa and Asia and has a background in media. He will be speaking on "The 'missing link' to cultural and national transformation" and "Reinventing businesses to generate Kingdom profit" He will also be doing a workshop on "The role of the media in delivering the transformational truth."
Stuart Forrest — Forrest has more than 15 years production experience in character design, storyboarding, scriptwriting, music scores and character animation. He is a Producer on Adventures in Zambezia and Khumba and is one of the entrepreneurs behind Triggerfish. He will be speaking on "The Triggerfish story: a testimony (How a bankrupt animation studio became the most successful film producer on the continent.)," and "Christian media: what it is and what it could be. (How out-the-box creativity and innovation is the cornerstone of a fresh Christian media culture)." He will also be doing a workshop on "A Practical look at how Christian Media can change culture."
Dr Garth Japhet — Japhet founded Soul City Institute for Health and Development Communication. As CEO of Heartlines, he has established an initiative to promote positive values on a national level. He will be speaking on "Why stories can change our world."
The conference will offer delegates workshops on business management skills, producing content, transforming society and culture, social media, the latest technology, advertising and sales and much more.
More information about the conference and registration details can be found on the ACM website.