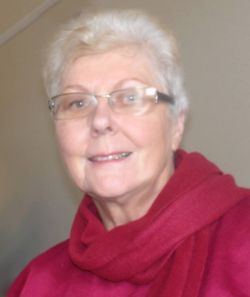 A motion calling on churches to recruit members to be trained as counsellors and facilitators for hearings of a national initiative called "Hearings for Healing — enabling peace and development" was passed without debate at the Synod of the Anglican Diocese of Port Elizabeth held at St John the Baptist Church last week.
Frankie Simpson, who proposed the motion, says the initiative was inaugurated by the Church Unity Commission(CUC) to provide people who have been hurt by bad governance, bad service delivery, xenophobia, and much more, with a public platform to share their experience and so begin a journey of healing from memories that disable normal functioning. Chapters are already functioning in KwaZulu-Natal and Gauteng and will shortly be started in other provinces.
She says the CUC approached the Nelson Mandela Bay Consultation of Christian Churches (NMBCCC) to set up platforms for hearings in its area. The hearings are, by their nature, required to be interfaith based.
Love of Jesus
Simpson urges Christians to "come on board so that the love of the Lord Jesus will permeate the hearings and bring the healing and peace that only He can bring". Churches should forward the names of people available for training to the NMBCCC through Archdeacon Zweli Tom by the end of August so that training can begin in time for the first hearings.
The Synod of the Anglican Diocese of Port Elizabeth met from 20-23 May at St John the Baptist Church in Walmer. A Motion on "Seeking and Training of Personel for 'Hearings for Healing – enabling peace and development'" was proposed by Mrs Frankie Simpson and Seconded by Archdeacon Zweli Tom and was passed without debate. Tom is the Rector of St Stephen's Church in New Brighton and can be reached at zwelitom@telkomsa.net, 041 454 0345 or 081 867 3573.
People of all faiths and from country towns may come for training and take this concept to their areas, she says.
At a meeting with leaders of Transformation Christian Network (TCN) and NMBCCC on April 30, Bishop Paul Verrynn of the CUC said chuches needed to become involved in the hearings which are very much a Truth and Reconciliation Commission (TRC) type of process with the backing of the legal community in terms of human rights and the enabling of communities and individuals to access justice.  He said the widest field of committed individuals and organisations in the work of healing and reconciliation will also be consulted.
Unlike the TRC, this initiative will not have an "ending" because the church needs to be a place of healing – it may become like tides coming and going or just be ongoing. He said: "It is important that in this we need to see our common humanity instead of our differences." He said that clergy need to begin preaching into the situation so that people feel that their issues such as anger, anxiety and trauma are being heard.