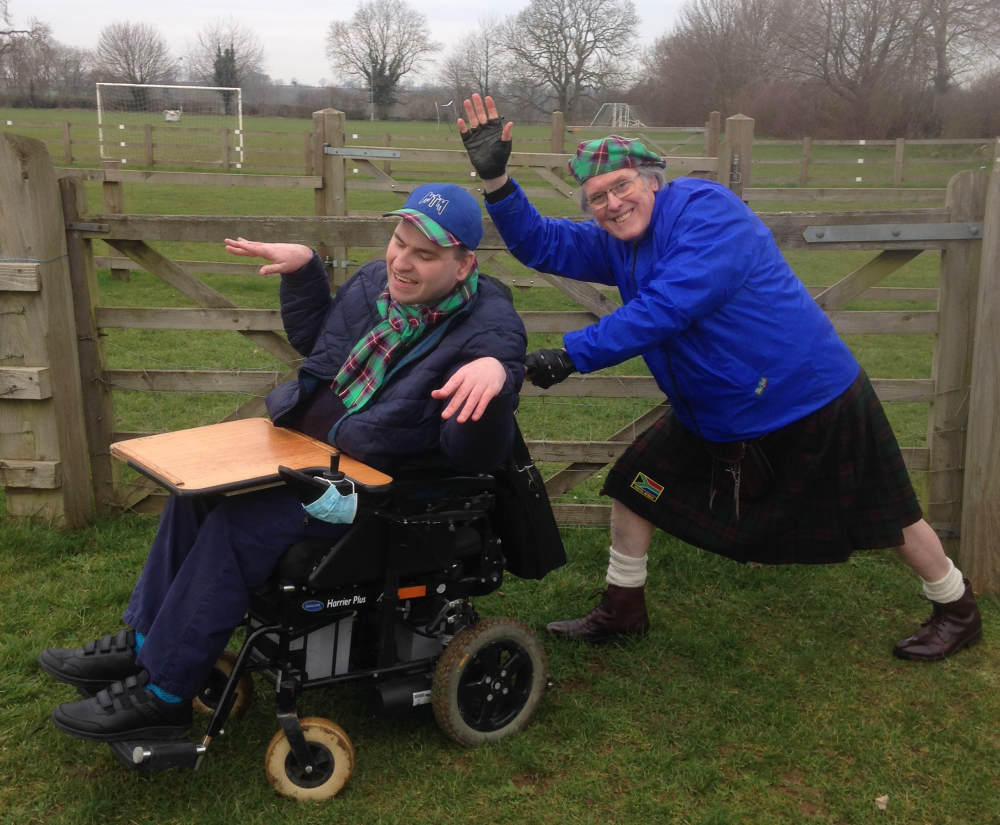 Western Cape Mighty Men stalwart Piperjames McGowan will be pushing his care client David Weston-Webb 10 miles (16km) in a wheelchair in England on Easter Sunday to raise funds for pro-life doctor Jacques de Vos who needs specialised surgery in London for a serious health condition.
Dr De Vos, 33, of Cape Town, is still seeking justice in a legal battle with the Health Professions Council of South Africa (HPCSA) more than three-and-a-half years since action was taken against him for advising a woman seeking an abortion that her unborn child was a human being.
As a result of the campaign against him his internship has not been signed off and he has been prevented from practicing as a doctor. Meanwhile his serious venous disease has worsened leaving him with increased pain and deteriorating mobility. Two operations in South Africa have been unsuccessful and he has been advised that he needs surgery in London.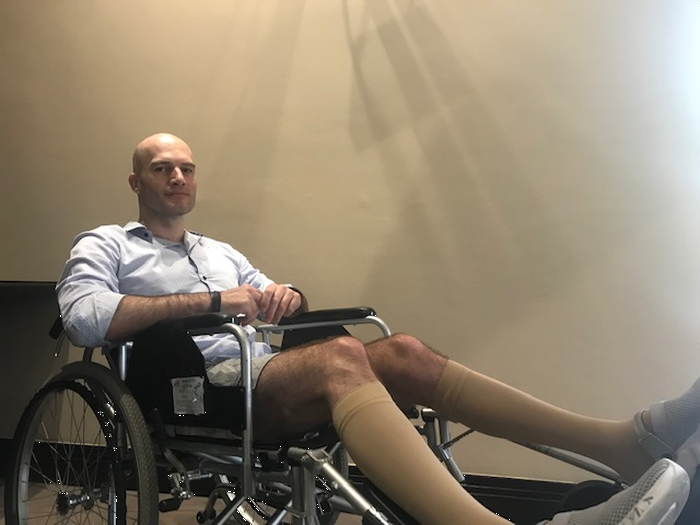 Piperjames, who has been caregiving in the UK since October last year, says his wheelchair push on April 4 will be to raise awareness of Jacques' urgent medical need. Funds raised will be paid directly to the young doctor's backabuddy crowdfunding account.
The big push will take place on the morning and into the afternoon of Easter Sunday in Melton Mowbray, a country market town in Leicestershire.

"David will be dressed for the occasion and sporting the Mighty Men tartan colours and I shall be pushing David all the way in kilt and sporran and thus adding to the event and representing Ina [his wife] and all the Mighty Men of the Western Cape and the Mighty Women global team as well; leading from the front to help Jacques,". says Piperjames.

"I feel it only right that a doctor such as Jacques who acted professionally and with love and who stood up for the little ones in the womb with no voice, be helped after losing so much simply because he was trying to educate about abortion," he says.

Piperjames is asking UK sponsors to pay one pound per mile and for SA sponsors to pay R20 per mile — a total of R200 — into Jacques' backabuddy account.
He says his care client, David, 43, needs 24/7 care, which he has provided, on and off for about two years.
David loves rugby and Piperjames has hand-built a rugby end (along the back wall of his garden) including miniature rugby posts. Everything is made out of recycled materials. Piperjames has placed a South African flag in the middle, behind a mesh cross that lights up at night.

"David supports Sileby Vikings, the local village rugby team. His brother is the captain. The initials of the club S and V can be seen on either side of a Viking helmet. The ball looks as if it is going over the bar. The name Webby on the ball is the family nickname," says Piperjames.

He adds: "David is always happy. He has a cheeky smile and he has a girlfriend (purely platonic) in every town. so popular is he in the area for being loving and kind to all. He calls everyone darling, love or gorgeous; a real charmer if ever there was one.

"David is also a sidesman at church where he hands out Bibles and he is also entrusted with the 800-year-old church keys to All Saints at Cossington.

"Although he cannot read or write and his eyesight is very poor, he is often seen flicking through his Bible and when I ask him what he is doing he says he is reading about God's son Jesus and that Jesus is going to set him, David, free. Total innocence from a child to a man; he will surely be received by the Lord."
Subscribe to our weekly newsletter to stay up to date with God stories of Africa and beyond