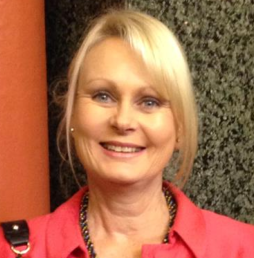 African Christian Democratic Party MP and Chief Whip Cheryllyn Dudley is calling for the establishment of a multi party parliamentary committee to focus on the promotion and protection of the "very important but often forgotten human right" of freedom of religion and belief.
Dudley, who believes that there is an urgent need for lawmakers to pay more attention to the impact of legislation and policy on freedom of religion and belief, has discussed her proposal with the Speaker, Baleka Mbete, and the Chief Whips of most parties including the EFF over the past week, and on Tuesday (February 10) she will meet with the DA Leader in Parliament, Mmusi Maimane.
"Some smaller parties have responded positively, no-one at this stage has responded negatively. The response of the ANC Chief Whip was very encouraging. Hon Stone Sizane has promised to research our options re 'what kind of committee or structure' this should be before it is put on the agenda of the Chief Whips Forum for discussion," she says, adding that she expects to place the proposal on the agenda by the end of February.
Unifying effect
"We are hopeful that it [the establishment of a religious freedom and beliefs parliamentary committee] will have a unifying effect across parties and our efforts will impact positively throughout the country and even globally," she says.
Dudley is one of 30 parliamentarians from around the world who met in Oslo, Norway, on November 8, 2014, to launch a global religious freedom coalition ( the International Panel of Parliamentarians) in the face of escalating religious freedom violations worldwide. Despite the religious, political and geographical diversity of the group, the IPP members signed a historic joint statement and were unified in agreeing to combat persecution and support the principles of religious freedom that are found in the Universal Declaration of Human Rights.
In a letter to the Speaker, motivating her proposal, Dudley says: "Human rights are not a list of rights from the most important to the least important – they are a collective and are all important — Freedom of Religion and Belief however, has taken on an orphan-like status. For this reason the need to remind ourselves and the global community of the importance of Freedom of Religion and Belief is not just evident but urgent."
The letter continues: "Freedom of Region or Belief gives people their identity and the freedom to form and express personal beliefs — it is also a protection of Human Rights in general. Freedom of Religion or belief protects, not only those who believe in a God (Religious groups), but those who do not (atheists), and those who believe it is impossible to know whether there is a God or not (agnostics).
Violent conflict
"Freedom of Religion is restricted in many parts of the world and it is restricted in different ways. According to NGOs working on the ground, there is often a connection between high restrictions on Freedom of Religion and Belief in a society and high levels of violent conflict and military spending. Poor economic development, a low status and participation of women in social and economic matters and poor health are also generally evident.
"It is important to note that protecting Freedom of Religion or Belief is not about protecting religions and beliefs from criticism or even ridicule – it is about the freedom of people themselves to believe in different religions or concepts.
"The rights agreed on in international documents such as article 18 of the Universal Declaration of Human Rights and the International Covenant on civil and Political Rights stress that everyone has a right to:
* HAVE a religion or belief
* CHANGE his or her religion or belief
* MANIFEST or show his or her religion or belief.
"As a leader in a political party which represents people with very strong religious beliefs I have contemplated these complex issues for years and come to the following conclusions:
"Everyone must have the right to decide for themselves what to believe or not believe and this must include the right to change or abandon a belief and this should never be legally limited.
"Everyone must have the right to practice and express his/her religion in both private and public. (Where these rights impose on other rights reasonable limitations may be necessary.)
"The State has a responsibility to respect, protect and promote human rights but many States are the ones committing human rights violations, so it is important for people to know what their rights are. Violations can come from restrictive or unfair laws and regulations, state harassment, monitoring, raids and imprisonment without legitimate legal processes. They can also occur at the hands of neighbors and communities if the state fails to take action against acts of hostility."
The letter closes with a call on Parliament to consider initiatives to protect freedom of religion and belief, beginning with the establishment of a multi party parliamentary committee to oversee the impact of legislation, policy and their implementation on reeligious freedom or belief.