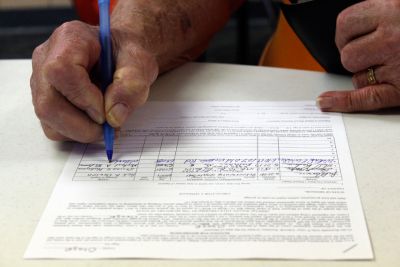 PHOTO: Newstribune.com
Missionary, author, historian and member of Nkosi Sikelel Afrika – Israel, the provisional name of a group of advocacy groups and churches in the Western Cape who work together on issues relating to Israel, urges Christians in South Africa to sign a petition that will send a message to the government that it should return the ambassador to Israel to his post to play a constructive mediation role in the Middle East. SA recalled its ambassador, Sisa Ngombane, on May 14 in protest against the Israeli army's killing of Palestinians during unrest on the Gaza border.
We believe that the the bulk of South African Christians would prefer to see our government as a conduit and an instrument towards mediation and reconciliation.
May I therefore invite those readers of Gateway News who agree with this position to sign a petition to this end which can be viewed at this link.
How refreshing it was to hear a voice of moderation regarding SA-Israeli relations – as expressed recently by our Chief Justice at the opening of the South African Union for Progressive Judaism's biennial conference.
Hasn't the apostle Paul proclaimed that followers of Jesus are Christ's ambassadors, charged with inviting all and sundry to be reconciled to God (2 Corinthians 5:20)? Should it not be the natural thing to invite the descendants of Isaac and Ishmael both in the Middle East, in South Africa and everywhere to become followers of the Prince of Peace who created the one new man – Jew and Gentile?After all, through His death on the cross he broke down all walls of partition, killing the mutual enmity (Ephesians 2:14-16).
May peace return to our townships [a reference to recent violent protests in Cape Town and other areas] and to the Middle East! May this be the cry of every follower of Him whom the Bible describes as the Prince of Peace!.
Let us support the petition initiative in the spirit of mediation and reconciliation!
About the author: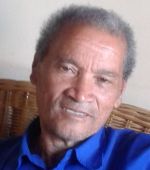 Ashley Cloete opposed both the apartheid rulers and the ANC when the violent struggle in the late 1970s was regarded as the only way to bring about change in our country. He suggested using protest from the Latin origins of the word, coming from pro testare, thus not anti-apartheid but pro Justitia, i.e. to be actively engaging for justice. (Some of his efforts in this regard is documented in Honger na Geregtigheid, accessible at www.isaacandishmael.blogspot.com)