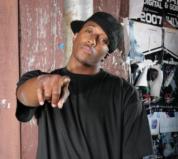 Rough Diamond Projects and Integrity Media Africa announced this week that the Unashamed International African Tour featuring the Grammy nominated artist Lecrae, headlining a stellar package with Trip Lee, Sho Baraka, Tedashi, Dj Official, PRO and KB, are heading to South African shores this November.
Lecrae and his fellow artists from Reach Records are currently leading the Christian Rap movement internationally. Rough Diamond's spokesperson Greg Cassim says, "The majority of local Christian Rap fans own a Lecrae or Trip Lee album, and have spoken  about how their music has changed their perception of the church. We believe that Lecrae and the Reach camp will invade South African culture and leave us with the building blocks in order to grow as local musicians and ministers".
The live performance is where these artists excel, always aiming to set a very high standard for themselves. Church leaders are encouraged to show their support and join their youth in experiencing this once in a life time line up. This diverse package of music and testimony will have something for everyone – superior quality music with relevant, clear, thought proving messages – no matter the age or race.
These upcoming South African tour dates are set to be one of the highlights of this year's live music calendar.
Cape Town November 25th 2011
Johannesburg November 26th 2011
More dates and venues to be confirmed shortly.
If anyone is interested in hosting this heavy weight line-up in their city they can email Gregory Cassim gregory@roughdiamondprojects.com.
For more information, as-and-when-it-happens, find THE UNASHAMED INTERNATIONAL 2011 AFRICA TOUR page on Facebook as well as on the Rough Diamond website: www.roughdiamondprojects.com
For a taste of Lecrae, watch his video for the track 'Background' from his current "Rehab". http://www.youtube.com/watch?v=LHnZRZiCYHE