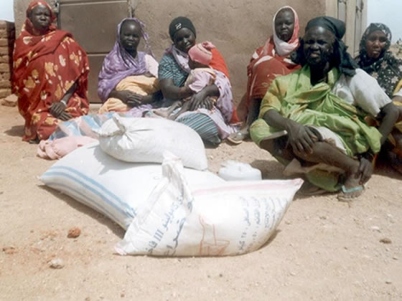 Originally published by Barnabas Aid
A church and Bible school in Sudan have been torched by an Islamist mob as the country moves closer to an all-out war with the mainly Christian South Sudan.
The compound, in the Al-Jiraif district of Khartoum, was set ablaze on Saturday night (21 April). Many South Sudanese people in the capital of the Northern country attend the church; the mob of several hundred Muslims shouted insults at Southerners as they torched the building.
Barnabas Fund has links with the church; they support a prison ministry that one of its leaders runs.
A contact told Barnabas Fund: "All the buildings including office equipment, library books and student personal belongings were destroyed by fire. Very thankfully nobody was physically hurt though understandably the students present at the time are terribly shaken by what has happened."
The attack comes amid increasing tension between Sudan and South that threatens a return to full-scale war between the two territories. Earlier this month we raised concerns that this would put Christians in both countries in increased danger; the targeting of the church compound indicates that this is happening already.
Many Southern Christians are living rough around Khartoum as they await both the opportunity and resources to move to South Sudan. After the South voted to secede from the North, all people of Southern origin – who are mainly Christian and mainly African – were stripped of their citizenship of Sudan and now have either to leave or to stay without any rights in a country that is extremely hostile to their presence.
That hostility will only increase as relations between Sudan and South Sudan further deteriorate.
On Monday (April 23), Sudan dropped bombs near the South Sudanese town of Bentiu, prompting a call from UN Secretary General Ban Ki-moon for "the government of Sudan [to] cease all hostilities immediately".
Clashes between the two countries in the disputed oil-rich border territory this month have been described as the worst fighting since South Sudan gained independence in July 2011.
South Sudanese troops had occupied the Heglig oilfields for nearly two weeks. The UN ordered them to withdraw, which the South says that it did, though Sudan claims that it expelled them.
Sudan's president Omar al-Bashir has ruled out talks with South Sudan and, in an ominous statement at a rally of members of the ruling National Congress Party in Khartoum on 18 April, he threw down the gauntlet of war. He said: " Sudan should not be ruled separately in the north and the south, either they come and control Khartoum or we go and control Juba. Heglig isn't the end, it is the beginning, and we shall go all the way to Juba."