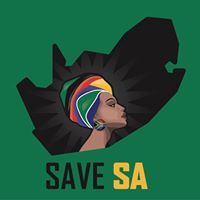 A campaign has been launched to get 10 000 churches to call on parliamentarians to vote with their consciences when a motion of no confidence in President Jacob Zuma is debated in parliament later this year.
The campaign is backed by the Save South Africa campaign, in partnership with The Evangelical Alliance of SA (EASA) and Ethical Foundation for Leadership Excellence, TEASA general secretary Rev Moss Ntlha says in a letter to church leaders.
"It is now time for all South Africans to stand together and say: 'No more looting from our state.'
"We are inviting faith-based organisations and individuals to write messages on 'fabric walls' in the weeks running up to the no confidence vote. These will then be carried to parliament in Cape Town and will be part of the civil society picket on voting day," Ntlha says.
At the end of May Zuma survived a motion of no-confidence in him at an ANC national executive meeting — the second such motion within a year.
The date of the parliamentary motion, tabled by the DA, is expected to be confirmed soon following this week's ruling by the Constitutional Court that Speaker Baleka Mbete is empowered to allow for a secret ballot — an option which Zuma vehemently opposes.
A bid by the EFF to have Zuma impeached — for failing to uphold the constitution in relation to his failure to implement the public protector's remedial action regarding certain Nkandla upgrades — is set for September 5 in the Constitutional Court.