[notice]A monthly Christian sport column by Cobus Kruger, a professional triathlete who is passionate about evangelism, leadership and community development through sport.[/notice]It is 2016. A year with a lot of exciting sporting events to come. One of the biggest events this year will be the Olympic Games in Rio. There are thousands of athletes all over the world that are training strictly to reach their goals for their countries in Rio later this year.
In the same way thousands of people that love Jesus are setting goals to walk in the Spirit and to have and build God's Kingdom on this earth by reconciling people with God through the Gospel of Jesus.
I believe strongly that the sport events happening around the world on world level, in clubs, gyms and on local and school levels are some of the greatest platforms, not only for enjoyment with each other in the support of a team or game, but also for showing the love of Jesus in that arena so that people can reconcile with God through Jesus.
But in order for us to do this Kingdom work as we enjoy the sports events on television, on the local school sport stadiums or even at a big sport event like the Olympic Games effectively we need to have a few things ready within ourselves.
The Holy Spirit showed me a few of these things as I followed the last Test cricket series where the SA Cricket team lost against England 2 v 1. It was a series where AB De Villiers was selected as team captain during the last two Test matches. England beat us in the second last test match within only three days. Although we had already lost the series after that game with a 2 v 0 down, the SA team came back with a strong purpose of playing good cricket. With Cook on his debut for the Proteas as opening batsman, Amla scoring another 100, Quintin de Kock after injury scoring a fast 100 and some brilliant bowling in the game by the young 20 year old Rabada equalling the world record for the most wickets of 13 by a single bowler in a Test match, South Africa could stop a whitewash by England and secured a well deserved win. But in the midst of this good cricket by the Proteas, the captain, AB De Villiers, had an uncharacteristic bad batting performance with a duck in the first and the second innings. Although AB de Villiers was most probably not happy with his own performances in these last two batting innings, I'm sure he was delighted with the victory of his team and because his team claimed the victory in that last match, AB de Villiers was also victorious together with his team.
All together
This just took my thoughts back to the early church in the book of Acts. Let's read the following Scripture in Acts 2:44-45: "And all those who had believed were together and had all things in common; and they began selling their property and possessions and were sharing them with all, as anyone might have need."
In the above scripture the believers had all things in common and they had a sense of selflessness – the reason why they were willing to sell property and possessions was so that the need others could be met.
This is a scripture reflecting Christians that truly took God's commands to heart and action and as a result they built God's Kingdom through their actions.
Let's look at the command Jesus Himself gave them and us in John 13:34-35: "A new command I give you: Love one another. As I have loved you, so you must love one another. By this everyone will know that you are my disciples, if you love one another."
AB de Villiers didn't perform in his batting on that last game, but despite his bad performance the other players' good performances ensured all of them the victory. We need to understand that we all have a part to play in the Great Commission that the Lord gave us. In order for us to go out to all the world and make disciples and be successful in 2016 we need to be selfless and obey Jesus' commandment as we read just now in John: to love one another. If we as believers truly love one another we would care for each other and in each other's needs just as the early church did in the book of Acts and at the end we all can be victorious with the victory for God's Kingdom, even if I played a small or big part in this victory.
Let us go and be significant in God's Kingdom through every opportunity that is presented to us with a team in mind: the believers and disciples of God, the church. Through this we can start to shine the true heart of Christianity and be radiant because of it! By this all the sport sevents and other opportunities could become a greater platform for God's kingdom work than we could ever have dreamed of. Let's step up in unity with an 'all for one, and one for all' attitude in this year.
My Program Generator (MPG) fitness training with Cobus Kruger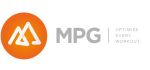 Click here for more info on how Cobus and the next generation in fitness training system MPG can help you to achieve your fitness goals in running, swimming, cycling, duathlon, triathlon, or aquathletics.