'Opportunity for church to lead nation back to healthy living' — Helsby
South Africa is in a financial hole because of greed and it is time for churches to lead the nation back to healthy living, said Brian Helsby of Heartlines who is on a national tour to promote their ambitious 'Nothing for Mahala' campaign on values and money.
The centrepiece of the campaign is a major feature film that uses comedy to address burning issues around money and materialism. Media NGO Heartlines aims to reach at least 12 million people through the movie and other media and resources. The goal is to encourage South Africans to review their attitudes, behaviours and skills related to earning, saving, spending and giving money away – a change that Heartlines believes will impact on major social issues including crime, corruption, overspending and job creation.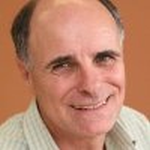 The movie, 'Nothing for Mahala' will be released in cinemas in September and on national television in February, said Helsby, who is leading a team that is briefing Christian leaders at 100 meetings in 20 cities and towns over four months.
Debt mountain
Citing some of the money and materialism issues that are crippling South African today, he said the country has lost an estimated R650-billion to corruption over the last 18 years, and more than 12 million South Africans have debt they cannot manage. Sadly the issues of materialism, corruption, poverty and debt are rampant among Christians as well, he said.
Key value themes of the Heartlines values and money campaign are responsibility in spending, wisdom in borrowing, honesty in earning, self control in saving  and generosity in sharing.
Helsby said he was excited about the massive 'buy-in' by SABC which will discuss the movie and its key themes on TV and radio talk shows while the film is showing on the big screen in September and October. He said the programme will be featured in another round of talk shows in February when the movie is screened on SABC's TV channels.
Platform for churches
The extensive screen and broadcast exposure and other media publicity will provide a powerful platform for churches to challenge their members to live by a Godly set of money values, he said.
Churches will be encouraged to support the campaign by preaching sermons on values and money during the intensive movie screening months of October and/or February. During these times churches will also be asked to run small group Bible studies using free resources produced by Heartlines.
Heartlines will provide a 6-week Bible study resource comprising a leader's guide, a DVD with clips from the 'Nothing for Mahala' film, and sermon notes. The resources will be available to churches from about 100 distribution points throughout South Africa from September as well as at special premiere screenings of the film to church leaders in September. The first set of resources will be free and more copies will be available at cost.
Churches can play a key role in the programme by encouraging members to watch the film at cinemas and on TV, by preaching sermons on values and money, by joining the conversation of various media platforms, and by making it a topic of earnest prayer.
The campaign, while seeking to reach all South Africans, will have a special focus on churches, youth and business. Heartlines will also provide special resources for youth groups and business.
Pre-screening
Guests at a special pre-screening of 'Nothing for Mahala' in Johannesburg today will get to see the movie and give feedback to the filmmakers. The headline stars include Thapelo Mokoena, Marius Weyers, Desmond Dube, Mmabatho Montshe, Jamie Bartlett, Dorothy Masuku, Casper de Vries, Kenneth Nkosi and Lillian Dube.  
The plot revolves around a young man Axe, played by Mokoena, whose high-flying lifestyle lands him in trouble with loansharks. He ends up in court and is sentenced to 200 hours of community service at an old-age home where he meets grumpy Hendrik, played by Weyers, and the beautiful manager Reneilwe, played by Montshe, whose values challenge his materialistic worldview. Axe's experiences challenge us all to take a comical and critical look at our own relationships with money and people
The film is directed by Rolie Nikiwe and features multiple South African music awards winner, Zahara, who makes her film debut.
Heartlines has pioneered film-based values campaigns since 2006, and its previous productions have enjoyed extensive TV coverage.