[notice]South Africa's newly appointed cricket coach Gary Kirsten is riding an incredible wave of success. But his greatest desire is to submit to God and to put his family ahead of his career. Gateway News asked Gary and his wife, feelance Christian journalist and public speaker, Deborah to comment on the new developments in their lives.[/notice]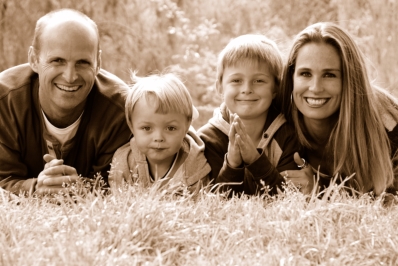 New Proteas coach Gary Kirsten and his wife Deborah both believe they are exactly where God wants them to be. But it had been very tough making the right decision when Cricket South Africa asked Gary to coach the South African side, said Deborah in an interview today.
She said the past three years during which Gary coached the Indian side had been wonderful but all the travel and their times apart had taken a toll on family life.  When Gary completed his term in India in April they both wanted a lifestyle that would allow them more time to focus on their family. They have two boys, Joshua, 7 and James, 4, and their third child is due in mid November.
Gary recently turned down various prestigious international job offers because of his family values. But South Africa badly needed a new coach and after inspiring India to achieve its goals of becoming the world's number one ranked Test team and winning the World Cup, Gary was the obvious choice.
Gary asked God to guide him in making the right decisions for his family, he said in an email response to questions from Gateway News. He accepted the coaching appointment after Cricket South Africa agreed to accommodate his requirement to spend as much time as possible with his family.  Strong support from assistant coaches and specialist coaches, shorter tours, and a more flexible approach to the amount of time the coach needed to be present during long tours, were  some of the concessions that paved the way for him to accept the coaching post.
Speaking of his Proteas coaching appointment, Gary said: " I sense that God is broadening my territory so that I might be able to have a greater influence, I'm always mindful of relinquishing my days to Him and to ask Him for direction in any decisions I make/"
He said "I'm honoured by the appointment and look forward to the opportunity it presents to reflect who I am as a person. I think being in a leadership position, one has tremendous opportunity to lead by example and I hope that my Christian values will have an influence over many."
Deborah said that as a Christian and a leader Gary had made a huge impact in India without Bible-bashing. His family values, his great work ethic and his focus on developing team members as whole people rather than just as cricketers had made a mark in India.
When she and Gary first started dating he was not a Christian. But she was open about her faith and when he visited her family home and got a taste of a different way of life he was drawn to Christianity and began his own faith journey.
She said she was amazed by how quickly God had grown him into a person of deep faith and humility who gave the glory to God rather than to himself.
She said that since India's World Cup success she and Gary and their sons had enjoyed some refreshing family time. But Gary had been in great demand and currently he was on a whirlwind public speaking tour in India and Singapore. But they were planning to spend this weekend together "regrouping" at Breede River and intended to enjoy some more family holiday time before he started coaching in September.
"The arrival of our baby in November will present a challenge. But we will just have to juggle things," she said.
Deborah's father, evangelist and founder of African Enterprise, Michael Cassidy, said: "We of course as a family are all very proud of Gary and we salute his amazing achievements in the cricket world, first as a player, then as a World Cup winning Coach in India and now as the new appointee for the Protea Coach position.
"We are praying that he will be given the necessary strength and wisdom for this assignment and that he will be able to steer his way through the many complexities which seem to go with the turf of coaching any type of South African team.  Our special prayer is that he will be able to balance properly the different calls and responsibilities related first to his family and then to his work.  We pray too that this appointment will widen his opportunities for Christian witness.  May he excel both for his Lord and for his family and country."