Senior political, business and church leaders in Ghana are meeting next week to explore how to lead their country according to Biblical principles, says South Africa based Transformational Entrepreneur, Patrick Kuwana.
"I am really quite excited to see what comes out of it as I am hopeful that what Ghana is pioneering could wake up leaders in other African countries who are claiming to be Christian," says Kuwana, who is a keynote speaker at the African Biblical Leadership Initiative Conference in Accra on May 19 and 20. 
The Vice President of Ghana, Kwesi Amissah-Arthur, who is an economist and academic, is a major stakeholder and participant in the conference which is hosted by the Bible Society of Ghana. The initiative is also supported by the President, John Dramani Mahama, and key leaders in different spheres of society, says Kuwana. He says the national leaders political will to lay down their ideas and thoughts of what is right and to inquire of what the Bible says is right has paved the way for others, including opposition party leaders, to participate in the conference.
Click on banner to register
He says that during his last visit to Ghana, in November 2014, as a delegate at the launch of the Missions Africa Trust Fund, he became aware of talk in Ghana of exploring a different system of leading the nation based on developing a framework and a vision for the country which all political parties would undertake to implement.
"Therefore, rather than having political parties vie for power every five years based on selling a new vision, they would have politicians selling on their ability to deliver on an established strategy and vision for the nation," says Kuwana.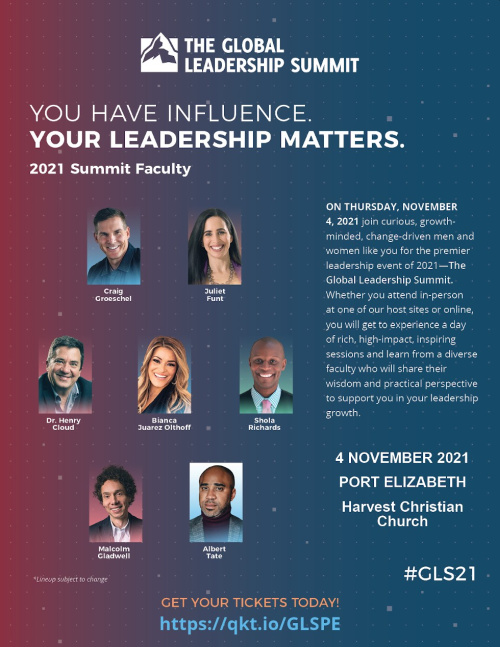 He says the proposed new approach could break the current cycle in which vision after vision was sold at election time but none of them was executed.
Biblical framework
"I think if Ghana can come up with a Biblical framework and vision for running the country, it will change the paradigm, because those in power will know that they can only stay in power through their ability to execute on a vision that is shared by all."
He says the Government of Ghana has acknowledged that the country's wealth in natural resources does not adequately translate into uplifting the people. They have stated a desire to become a leading African country in terms of sustainable economic development, good governance and genuine upliftment of people.
"I am encouraged because I believe that if God can use a pioneering nation like Ghana to show the way, other countries will start to follow. I seriously believe this is what Africa desperately needs if I look at its track record of being blessed with abundant resources which however do not filter into socio-economic change for people on the ground."
Kuwana, who is founder of Crossover Transformation group and Africa Coordinator for Unashamedly Ethical, will address the African Biblical Leadership Initiative Conference on a Biblical transformational leadership model. On May 21 he will also conduct a transformational leadership workshop with 70 leaders in Accra, aimed at providing practical tools for transformation.
Sacred-secular divide in SA
In a message to churches he addressed in Port Elizabeth this week, Kuwana lamented the "sacred-secular divide" in South Africa which he believes accounts for a nation with a high percentage of Christians but a low Biblical impact in society.
In his message he says: "In South Africa there is a church on almost every street in residential areas (especially the poorer township areas) and in fact in some areas it's two to three in the same street. The latest statistics show that +/- 80% of the population profess to be Christians and yet South Africa is listed 67th on a list of 175 countries/territories on the Transparency International Corruption Perceptions Index (number one being the least corrupt). South Africa has also been listed as one of the countries with the highest Gini co-efficient (which measures the gap between the rich and the poor) meaning that economic inequality is at staggering levels and continuing to grow and is causing great racial division due the historical legacy of apartheid. This economic inequality is fuelling the high crime rate.
"So why would a nation that claims to be 80% Christian have this prevailing situation that more resembles the fruit of darkness in society? It is because most of the 80% claiming to be followers of Christ have compartmentalised their Christianity into a 'church box' and have left their 'business and workplace box' void of the principles and practices they adhere to while in the 'church box'. The missing link is that there is a huge void in understanding that God's statutes and ways are the foundation of every area of life and hence we see almost no biblical influence in determining the culture of business and the overall structure of the economy. For as long as business and the framework of the economy are operated by unbiblical principles we will continue to see churches mushrooming all over South Africa and across the African continent and yet see very little positive socio-economic impact as a result.
"The Bible is the most relevant economics and business manual anyone can invest in – but for as long we who claim to be Christians don't realise this and remain in our 'church boxes' we will never see the change that God has entrusted to us to bring about in South Africa and the rest of Africa."