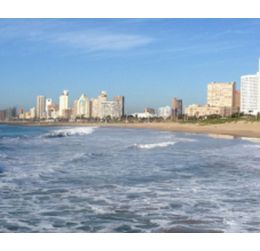 Durban, the city with some of the best weather in the world and gorgeous sun kissed beaches faces problems like all other major cities. Unemployment, sickness, drugs, drunkenness, violence, marital issues, corruption and many other negative issues will be targeted at a prayer walk on Saturday, February 28, 2015. There is a great expectancy for the event to be a catalyst for healing to begin in Durban and spread through the land. 
Dias Isaac, Founder of Prevailing Women which is based in Durban has felt prompted, along with her team, to step out in faith in accordance with 2 Chronicles 7:14, " If my people, who are called by my name, will humble themselves and pray and seek my face, and turn from their wicked ways, then will I hear from heaven and will forgive their sins and heal their land." 
The Prayer walk organized by Prevailing Women is set to start from the Sunkist Beach lawn area at 07h30am for a 08h00am start on February 28. All denominations and every member of the public are welcome to join in. There is no charge to take part in the walk. They have had an excellent and very enthusiastic response from local churches so far and the Mayor and his wife will be joining in, along with some Durban Metro Police members. 
All church members and other organisations are welcome to wear their logo t.shirts, but the organisers have requested that there be no banners or placards. People attending are asked to bring their own water supply along with them, but no food for the duration of the walk. The "no food" request is in part a request for people to fast and pray for the walk, and to keep the walked area in Durban clean and tidy. Please wear sun block and a hat too. 
The walk is set to last about and hour and the distance is about 5km, ending at the starting point at Sunkist Beach lawn area. The shofar will be blown to signal the beginning of the prayer walk and to break the walk into 10 minute segments of prayer and fellowship. 
Prevailing Women has a mission to help women prevail through the power of the Holy Spirit and to become relevant in the End Times, thus building a community of strong women. Their aim is to edify, educate and facilitate the growth and maturity of women from all walks of life. 
Come and join in and lift your voice along with many others, in pleading with God to heal our land.