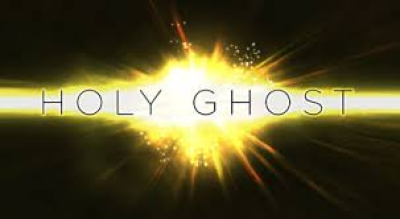 Darren Wilson's keenly awaited new documentary feature movie, Holy Ghost, is finally ready, and the official teaser was released today, says Brittney Banks of Wanderlust Productions.
The new film, by the maker of the popular Finger Of God, Furious Love and Father Of Lights, will be screened in a digital premiere on August 9, when for one day people around the world will be able to view it via streaming from the Wanderlust Productions website. Thereafter the studio will embark on a 15-stop Holy Ghost Premiere Tour of the United States beginning at Redding, California, on September 6. Wilson will be accompanied by musical guest Jake Hamilton, and they will host both a concert and a movie night at each stop. During the 5 weeks tour churches around the world will have the opportunity to host the movie as well. 
"We don't want this release to be limited to how much we can travel and know we don't need to be there for the Holy Ghost to show up," says Banks.
Holy Ghost was funded over a year, using  Kickstarter. It quickly became the most funded Christian film in Kickstarter history, raising nearly $360 000 in a little over a month. In this project Wilson set out to make a movie that answers questions about the Holy Sprit and which is completely led by the Holy Spirit. Filmed all over the world — including South Africa — over a period of seven months, the film features Lenny Kravitz, Brian "Head" Welch, Michael W Smith, Bill Johnson, William P Young, DeVon Franklin, Todd White, Meredith Andrews, Phil Vischer, and many more. After wrapping up filming in October, Wilson announced that he had captured so much amazing material that he decided to make two movies. The second film, Holy Ghost Reborn, will be released a year after Holy Ghost.
Action options
The teaser can be seen at  http://www.wpfilm.com/
You can sign up for the Digital Premiere on August 9, at  http://www.wpfilm.com/holy-ghost-digital-premiere
Churches wishing to take part in the premiere can sign up at http://www.wpfilm.com/holy-ghost-license
Gateway News will also be giving away digital copies of the movie in a competition open to all of our Super Subscribers. You can find out more about Super Subscribers here or sign up as one here. We will announce details about this exciting giveaway campaign later.