Sustainability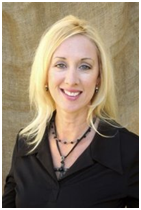 Corporate and Social Investment
The i-Foundation is an Intercape initiative that aims to improve the quality of life of staff and impact and transform communities in Southern Africa. This non-profit organisation (NPC 2012/082516/08), under the leadership of Pastor Hanli Marais, operates through the initiatives of i-Care, Intercede and i-Equip.

i-Care focuses on social responsibility and the initiatives include feeding projects for children, clothing, assistance with transport and improving living conditions.  i-Care currently runs projects in four countries and assists with more than 15 000 meals per month. 
i-Care projects include: 
Kingdom Kids in Guguletho, Cape Town. Food is being provided weekly, as well as music and drama ministered in partnership with Eagles Rising to more than 350 children of all age groups since 2008.

 
Mivuyo Educare in Barcelona informal settlement, Cape Town. Food, clothing, blankets and toys are provided for 100 children daily (babies up to 5 years old). This Educare was started to keep children off the streets and free from sexual molestation. i-Care also sponsors coaches towards outings and is responsible for all maintenance of the facilities.

 
Zoe Academy of Skills in Delft, Cape Town. i-Care partnered with the Zoe Academy of Skills in the Delft community and distributes clothing, donating books for the library, care for the elderly and offers free bus transport to children and seniors.

 
Clever Kids Crèche and Nursery School, Ruyterwacht, Cape Town. i-Care feeds 160 children daily with home-cooked meals. i-Care in addition takes responsibility for maintaining the facilities in partnership with coach manufacturer Marco Polo.

 
Morestêr Children's Home, Rustenburg. i-Care has adopted Morestêr, with 40 children aged 6 months to13 years. i-Care donates fresh produce, cleaning materials and clothing, provides daily home-cooked meals, assist with school fees and staff needs.

 
Blue Bus Project, Hindle High, Delft in Cape Town. Intercape converted a double-decker bus body for use as a trauma centre for young people from informal settlements. Programmes deal with teenage pregnancy, positive life skills, reading rooms, music appreciation and therapeutic drama classes.

 
Olievenhoutbosch Christian School in Pretoria, situated in the Olievenhoutbosch informal settlement outside Centurion. i-Care provides daily home-cooked meals for 146 children, as well as blankets and free transport to events.

 
Eric Day Care, Windhoek, Namibia. i-Care provides daily meals, nappies and assists with the maintenance of the facilities, hosting 45 children.

 
Okalawo Children's Village & Peace School, Quelimane, Mozambique. i-Care provides 317 meals daily to Okalawo children attending the Peace School throughout the school calendar. These vulnerable children range between ages 5 and 15.

 
Zambian Childhood Cancer Foundation (ZACCAF): Was founded to assist children diagnosed with cancer/life threatening blood disorders as well as their families through practical and psychosocial support programs. Many families lose their homes or simply cannot cope with the day to day pressures (financially and emotionally). The i-Foundation has partnered with ZACCAF by donating 4 recliner chairs to the cancer ward and assists with food to the families on a monthly basis.

 
Ad Hoc Projects. i-Care makes various donations and assists with ad hoc crisis feeding projects to communities in need in Southern Africa.

i-Equip endeavours to empower communities through skills transfer at the Zoe Academy of Skills, Delft. i-Equip assists trainees to find employment at Intercape, especially in the Call Centre and as drivers.

The mission of Intercape is growing the company through the grace and guidance of God. Intercede assists in fulfilling this through ministry focused on the wellbeing and wholeness of staff through prayer initiatives, counselling as well as organising outreaches to communities in need. 

Established in 2008, INTERTAINMENT is the entertainment channel on all Intercape coaches. With a vision of Bringing Hope to Southern Africa, INTERTAINMENT strives to keep passengers entertained with wholesome family friendly viewing material.
Content Categories include Hollywood A-list Feature Films, Documentaries, Music Videos, Movie Reviews, Talk Shows, Sport Programs, Kids Entertainment and much more.