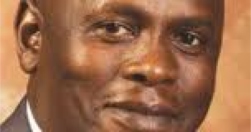 Former Free State MEC for Economic Development, Tourism and Environmental Affairs and current contender for the chairmanship of the African National Congress in the province, Mxolisi Dukwana, declared his faith as a reborn Christian, while addressing an Unashamedly Ethical breakfast in Bloemfontein.
Dukwana, who will challenge longest-serving provincial party chairman and Free State premier Ace Magashule, at the ANC Provincial Conference in Bloemfontein this week, was speaking to business people and academics at a breakfast on June 10, at the Terrace Restaurant, Oliewenhuis.
He said that in 1994 he and others in the ANC had thought that they, as people, would transform South Africa into an ideal democratic mould, but he had since come to realise that only God could change the hearts and minds of people, reports the June edition of Bulletin, a Bloemfontein business publication.
Dukwana said that only along Christian principles could South Africa and the Free State be transformed. He also said that the Free State, with its kidney shape, could serve as a purifying example to the rest of the country.
The ANC Conference in Free State was previously postponed three times because of disruptions of regional meetings amidst claims of manipulation of structures, violence and organisational chaos.
Dukwana, a former teacher, sent his children to the Bloemfontein Christian School. According to business sources his wife has been praying for years that he would take a strong, public, stand on his Christian faith.