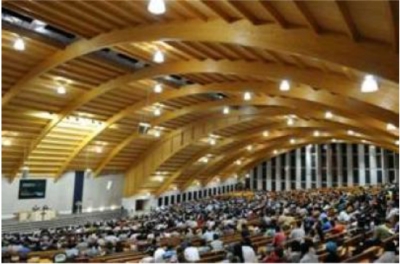 The 21st KwaSizabantu Ministers' Conference in South Africa is planned for March 4 to 6 2019 and all pastors and others involved in Christian ministry are welcome to attend, say the organisers.
The conference, which is held alternately in Europe and South Africa, is usually attended by over 2 000 preachers and leaders from various national and international church backgrounds.
The theme of this year's conference at KwaSizabantu Mission in the KZN Midlands, is Revival – God at Work.
In an invitation to the event the organisers say: "At the 2019 conference, we wish to encourage servants of the Lord to be true to the Word of God despite challenges and opposition. Many values within society have shifted, but God's Word is still the same yesterday, today and for all times.
"It is still relevant for this generation and will never become dated. God is still at work; revival is still a reality hence the theme is Revival – God at Work. Each servant of the Lord has to learn how to walk with God today so that our work has God's blessing in whichever vineyard He has placed us."
Speakers from past conferences include the British MP Rev Ian Paisley, Rev Ndaba Mazabane, Chairman of the World Evangelical Alliance and Brigadier General Charlie Duke, the 10th man to walk on the moon.
For the upcoming conference most speakers have confirmed their attendance. More information about the speakers and their topics will be forthcoming on the KwaSizabantu website. See the website www.ksb.org.za also for other information about the conference. Registration and inquiries can be made by calling 032 481 5727 or emailing reception@ksb.org.za. An online registration option is also available.