[notice]A monthly Christian sport column by Cobus Kruger, a professional triathlete who is passionate about evangelism, leadership and community development through sport.[/notice]
I woke up early the Sunday morning of January 18, 2015, jumped on my bike on my way to the athletics track for a running session, and then had breakfast with my wife before I met my father in law at Wanderers Stadium to watch the Proteas taking on the West Indians in the second one-day game in the series. Although the Proteas played in pink for fund raising for breast cancer, I thought it would be just a normal exiting one day game to enjoy with my father in law. Never did I suspect that it would be a first innings in which the Proteas would break record after record….. It was one of the most exiting one-day international cricket first innings that I have ever seen! 
The opening batsmen, Hashim Amla, and Rilee Rossouw came in to bat after the West Indians won the toss and sent the Proteas in to bat. I was relieved to see Rossouw making more than 10 runs early in the game after all his ducks and low scores in recent games, but little did I know that he and Amla were on their way to an innings which would  break the first wicket partnership highest score record by any South African.  Rossouw went out on 128, then AB De Villiers walked onto the field. This was more or less in the 38th over. I remember thinking that we were just over six runs per over, and that we had to get the run rate up if we wanted to win this game, with Chris Gayle in the West Indian team who can hit real high scores on a good day. But for sure AB De Villiers came to score big and to score quickly. The very first ball he faced he hit over the head of the bowler for a four. 16 balls later he had his 50 runs, and 31 balls later he had his 100 runs. He finally went out for 149 with only 44 balls faced. He equalled the world record in ODI cricket for the most sixes in an ODI game (16), he broke the world records for the fastest 50, and the fastest 100 with the least number of balls. I had tears in my eyes as AB's sporting brilliance played out in front of us. The atmosphere in the stadium was electric; my father tried to phone me during this period but I could not hear a thing over the roar of the crowd as AB hit six after six, and 4 after 4.
The Proteas ended their innings on 439 for two — four runs shy of the highest ever ODI score What an innings, what a brilliant display of cricket!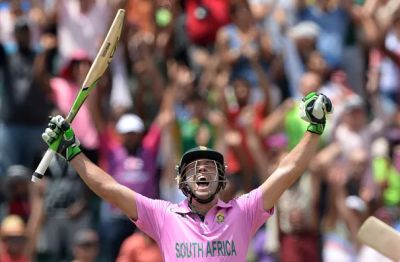 It was interesting to read  the next morning in the newspapers that AB De Villiers didn't even want to go and bat when Rilee Rossouw lost his wicket; he wanted Miller to go in, but Russel Domingo, the Proteas coach insisted that the captain, De Villiers go and play his game. So he did, and he had the chance to display a game of brilliance to the Lord, the crowd and himself.
I believe that we as believers can learn a lot from this day of great cricket.
First of all we should realise that we as Christians should get our act together and be the best that we can be and play our Christian life of brilliance day by day.
Secondly we should understand that it won't always be an easy path. We will sometimes make mistakes just like  Rossouw made mistakes on the higher level of international cricket in a lot of games before this brilliant day of cricket. He went out for ducks and low scores for a long period in the Proteas team, but he kept on pushing and learned from his mistakes and is still in a process of earning to play his game with brilliance. The coaching staff believed in him, and brought him back in spite of his mistakes and low scores in earlier games. God believes in us too, and God want us to keep persevering through our bad patches in life. We need therefore to repent of our sins and mistakes and keep on playing our life game to achieve brilliance for the glory of our God.
"And not only this, but we also exult in our tribulations, knowing that tribulation brings about perseverance; and perseverance, proven character; and proven character, hope; and hope does not disappoint, because the love of God has been poured out within our hearts through the Holy Spirit who was given to us." (Romans 5:3-5)
We will win life and our game of life by perseverance.
"Stand firm, and you will win life." (Luke 21:19)
Thirdly we need to take chances to achieve this brilliance. Just like AB de Villiers played his game with freedom and took chances to play his world record century game, we need to risk in our life too. People that know cricket reckon that AB could not have played in such freedom without the foundation of the good opening partnership by Rossouw and Amla. The good foundation set him up to play in freedom and in brilliance. I believe that is true. In the same way Jesus set a good foundation for us when he died on the cross and rose again so that we can have life and life in the full. So we can wake up every morning and walk onto the field to play a game and take chances through the freedom of the cross. The Holy Spirit works within us to produce a game of brilliance as we walk out of our comfort zones and go and play our life game in freedom, and in brilliance. We need to join up with people around us in prayer and fellowship to line up a life game of brilliance.  
I therefore challenge you today, to go out this year and be active for the kingdom of God in brilliance! Remember, Peter only experienced the miracle of walking on water after he responded to the call of Jesus and climbed out of the comfort zone of the boat. 
Let's climb out of the boat this year, and show the world the brilliance and the glory of God in 2015!
My Program Generator (MPG) fitness training with Cobus Kruger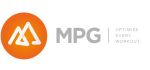 Click here for more info on how Cobus and the next generation in fitness training system MPG can help you to achieve your fitness goals in running, swimming, cycling, duathlon, triathlon, or aquathletics.