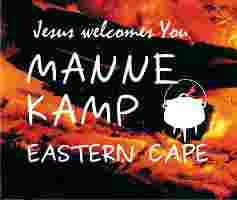 Mannekamp Eastern Cape is an annual, weekend, men's camp that provides a spiritual climate for men, from all cultural and denominational backgrounds, to get together in a relaxing environment and to better understand the role of the Man in the home, in business and in life with Jesus as the nucleus.

The vision for Manne Kamp was given to David Naude on a return journey from the awesome 2009 Mighty Men's Conference at Shalom, Greytown, as he pondered what he could do for men back home in Port Elizabeth and surrounds: The vision was simple , to gather men in a setting where the holy spirit could challenge them and inspire them to accept Jesus Christ as their Lord and Saviour.
This resulted in the first annual Manne Kamp in October 2009 at Van Stadens resort near PE. The next Manne Kamp will be at Van Stadens from October 26 to 28, 2012.
The typical Manne Kamp programme includes times of worship and testimonies on Friday and Saturday night and leisure activities during the day. Wives and children are invited to join their men at a family service at 9am on Sunday. Families are welcome to spend the day at the scenic Van Stadens River Mouth campsite after the service.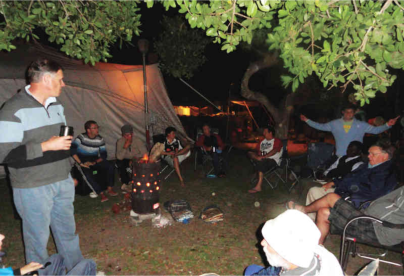 MANNE KAMP CONTACT INFO
Website: http://www.mannekamp-pe.co.za
Email:     mannekamp@vodamail.co.za
Mobile:    083-260-0932

Fax:           041-583-4295