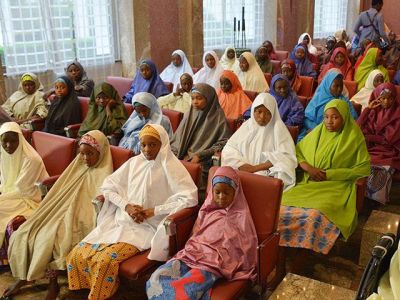 Originally published in CBN News
The Christian Association of Nigeria (CAN) is asking Christians to pray for the release of Leah Sharibu on Good Friday.
Leah is believed to be the only schoolgirl still being held by the Muslim terror group Boko Haram after the group released 107 students kidnapped from a boarding school.
The girls who were freed last Wednesday said Leah was not released because she would not renounce her Christian faith.
Nigerian Christians will begin prayers at 12 noon (7am Eastern Daylight Time in the U.S.) on Good Friday.
CAN is asking believers to pray for God to send His angels to deliver Sharibu from captivity.
The president of the association, Rev Samson Ayokunle, said, "…the leadership of CAN is calling on every Christian nation-wide to stand in the gap for that innocent girl, Leah Sharibu, at 12 noon on Good Friday, asking God to send His Angels to deliver her from the captivity as He did for Apostle Peter who was jailed unjustly."