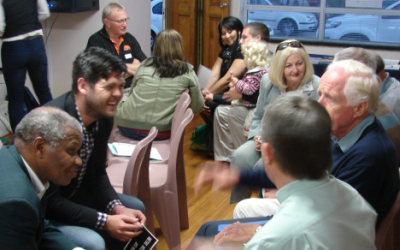 Eighteen people responded to an invitation last week to attend the first monthly "Just1Hr Challenge" meeting of people who are willing to give an hour of their time each month to work on community projects in Nelson Mandela Bay.
"I was pleasantly surprised by the response to this pilot meeting," said Transformation Christian Network (TCN) coordinator Trevor Jennings who said he did not know what to expect when he extended the invitation to the informal event at the TCN office in Walmer last Thursday evening. The idea of the monthly challenge get-togethers is to build relationships in an inspiring social atmosphere and to connect people with their passions by linking them with appropriate identified projects in the areas of education, employment, family and community.
Jennings foresees many monthly challenges taking place around different areas of the metro as more and more people join the emerging Just1Hour movement. He said Just1Hr  caters for people who want to serve their community but are held back by a fear of over-committing themselves.
"The 'power of unity' or the 'energy' or 'production' we could generate, with 1 000 000 adults and learners doing just 1 hour per month of voluntary service, adds up to 114 years a month. For example, if 20 people building a RDP house take 20 days, then together we could generate the energy to build 2 000 every month. This is the power of unity," he said.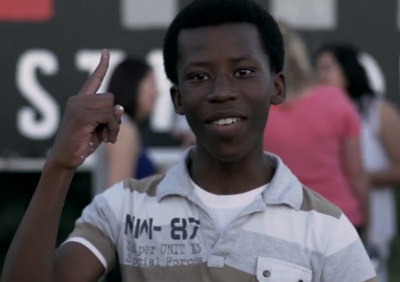 He said Just1Hr is a result of 10 years of prayer and promoting unity among Christian leaders in NMB. Last year, a close-knit group of 25 Christian leaders who have prayed and sought God's will for the city at monthly meetings for the past two years, sensed a clear vision of a call from God to 'rebuild the broken walls' of the metro. They shared the vision at a wider meeting of NMB Christians, explaining that the metro's 60 wards represent the first layer of bricks in the wall.  In other steps God led them to appoint a "man of peace" to build relations and co-ordinate activities in each ward, and to be guided by the National Development Plan and socio-economic research of each ward.
He said that the next steps in spreading the movement include taking it to churches, NGOs, schools and business. On Sunday 743 people at Walmer Methodist Church indicated that they are interested in joining the movement. Both churched and unchurched people are welcome to participate said Jennings, who believes that Just1Hr has great mission and evangelism potential. It is also of special significance to the next generation, he said.
Anybody who wants to join the Just1Hour movement can do so by signing up on the website http://just1hr.org.za. People who sign up will be invited to the next monthly challenge meeting.
Watch promotional video: