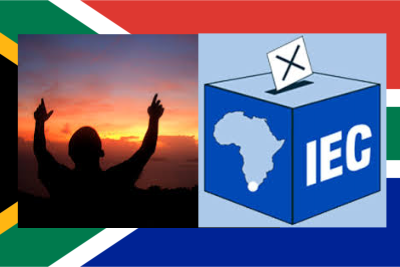 South African intercessory networks are joining forces to ensure that the 2014 elections are soaked in intensive, strategic prayer and fasting throughout the country.
On Friday, February 7, the Institute for Christian Leadership Development (ICLD), Jericho Walls (JW) and SA Prayer Movement for Change (SAPMG) held a consultation in Pretoria where they set in place an overall strategy of 40 days of fasting and prayer from March 1 to April 9, encouraging Christians all over the nation to join in at the level they can, said Pastor Laurette Mkati of SAPMG yesterday.
The national, strategic approach to prayer is necessary to counter strong witchcraft influences that manipulate the minds of voters, she told Gateway News recently. The SAPMG says that fasting and prayer in as vital now as it was in 1994 when concerted Christian prayer was answered with a miraculous transition to democracy.
Election prayer resources developed by the combined intercessory networks will be avaialble shortly. JW is collating the SAPMC Prayer Strategy, ICLD Prayer Guide, Jericho Walls Prayer Guide and a 2014 General Elections Conversation Guide prepared in a booklet (and also to be available oline) by Segun Olanipekun of ICLD. The Conversation Guide is designed to get people talking and includes 10 questions for discussion. Some of the questions are: 'Why do we get bad leaders when we all desire good leaders?; Can one person/one vote make a difference?; How can I own the results of the 2014 Elections?'.
SAPMC is also undertaking prophetic prayer journeys throughout SA. Anyone wishing to participate in any location should contact Laurette Mkati (intercessors.ec@sainet.co.za Cell: 0847531538) for the Southern Team and Linda Gobodo (lindagobod0@yahoo.com Cell: 0825164690) for the Northern Team. The schedule is.
SOUTHERN GROUP
Eastern Cape/Western Cape/KwaZulu-Natal
24th February – Mthatha
25th February – Mt Frere, Kokstad
26th February – Port Shepstone
27th February – Durban
28th February – Pietermaritzburg/Durban
3rd March – Port Elizabeth
4th March – George
5th March – Somerset West
6th March – Cape Town
NORTHERN GROUP
Free State
24th February – Vrede, Cornelia, Frankfort
25th February – Tweeling, Reids, Bethlehem, Fourisberg, Versierskeef
26th February – Ficksberg, Ladybrand, Bloemfontein
27th February – Welkom
Gauteng
8th February – Soweto
22nd February – Mid Rand
24th February – East Rand
5th March – Pretoria
North West
25th February – Rustenberg
26th February – Mafikeng
Mpumalanga
27th February – Witbank
28th February – Nelspruit
Limpopo
1st March – Polokwane
2nd March – Lebowa