[notice]A monthly Christian sport column by Cobus Kruger, a professional triathlete who is passionate about evangelism, leadership and community development through sport.[/notice]
Allow me to take a moment to say 'WOW!'
The 2014 FIFA World Cup has so far been a display of brilliant soccer!
In the very first game that I watched, Netherlands, who rank 15th in the world, beat number 1 ranking Spain, with a 5 to 1 win. The second game was Spain against Chile. Chile ranks 14th in the world but beat champions, Spain, with a staggering 2 to 0 win.  Spain, the World Cup winners of 2010, had an average of 92 caps in their top 7 midfielders: Andres Iniesta, Xavi, Xabi Alonso, Cesc Fabregas, David Silva, Santi Carzola and Sergio Busquets. These players are known to play "champagne" soccer as one of the commentators explained.
These World Cup group stages reminded me of a quote that began stirring in my heart a few days ago so much that I had to post it on Facebook: "My focal point in life, sport and ministry is Jesus alone! As soon as anything in life, sport and even ministry shifts our focal point away from Jesus, then we miss the purpose of life! Through the Holy Spirit, Jesus is living in me and I can have an intimate, living and real relationship with God. Thanks to Jesus! The name above all names, the way, truth and life!"
What is the purpose of a Soccer game?
Well the main purpose I would say is to score goals. You can have the best structures and experience in your team but if the purpose of the game is not reached — if goals are not scored, if your score is not higher than your opponents score — then the game will be lost. Spain had all those caps, the title and all the experience, but yet they did not score more goals than their opponents and they were knocked out of the esteemed 2014 Soccer World Cup.
It is interesting to compare Christians with the same analogy. We sometimes build good structures and programmes; buy the best instruments, have the best sound, leaders and resources at hand; but yet we sometimes miss the purpose of Christian life. All these things can be good, but if we build on these things and start to trust in them for growth and success and make them things our focal point in life, then we won't win the Kingdom game at the end. We won't score the goals as we should.
The focal point of church and our lives as Christians should be Jesus; our actions should be the fruit of the Spirit and through this we should score goals for the Kingdom of God by bringing people into reconciliation with God through the Gospel of Jesus with the help of the Holy Spirit. If this is not the main purpose of our lives as Christians, then we will not score goals and won't win the great game of the Kingdom in the end.
We can look like the strongest and prettiest and most experienced people, but if we don't score these goals in this Kingdom game, then we won't fulfil the purpose of God for our lives.
My Kingdom goal scoring challenge to believers 
SS Go Mag offers an interesting way for us to reach non-believers during the soccer World Cup frenzy. The website hosts a variety of magazines that can be printed in various languages, and used to spread the Gospel. I want to challenge all believers out there to use this opportunity to score some goals for the Kingdom of God. There are a few great soccer players whose hearts are to bring the Good News of Jesus Christ to people through their God given talents. By printing and sharing their testimonies before or after a soccer match, we are able to share the love of Christ to those who do not know it. We should love people enough to give them the Truth of Jesus.
The soccer FIFA world cup is now in the quarter finals stage of the competition.
The teams that went through are: France, Germany, Brazil, Colombia, Argentina, Belgium, Netherlands and Costa Rica.
The Games will be played on Friday,  July 4 and Saturday July 5.
• France vs Germany- Friday, July 4 at 18:00
• Brazil vs Colombia- Friday, July 4 at 22:00
• Argentina vs Belgium- Saturday, July 5 at 18:00
• Netherlands vs Costa Rica- SaturdayJuly 5 at 22:00.
• The Semi- finals are on July 8 and 9 at 22:00
• The Finals will be played on July 13 at 21:00
Please connect with me. I would love to hear your testimonies after you score these goals for the Kingdom of God with the help of Jesus, through the Holy Spirit. Facebook: Jacobus Cobus Kruger https://www.facebook.com/jacobus.kruger.735?fref=ts
Twitter: @Cobus4Jesus . You can also share your Kingdom goal testimonies on the Gateway News Facebook page
My Program Generator (MPG) fitness training with Cobus Kruger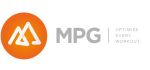 Click here for more info on how Cobus and the next generation in fitness training system MPG can help you to achieve your fitness goals in running, swimming, cycling, duathlon, triathlon, or aquathletics.