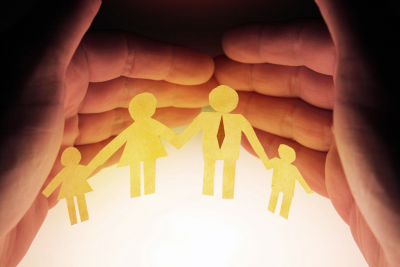 Cape Town church leader Andrew Selley has called on Christian leaders in South Africa to take urgent united action to avert a new threat to religious freedom posed by a proposed Government Bill on gender equality.
In a letter to church and ministry leaders he warns that while the intent of the 'Woman Empowerment and Gender Equality Bill' is commendable, its implementation will allow the State to interfere in the internal workings of religious institutions. He asks leaders to submit comments to a public hearing at Parliament on January 29 and 30, proposing that they be exempted from the application of the Bill. 
Selley, whose Joshua Generation Church (JGC) is the target of another Government attack on religious freedom — a SA Human Rights Commission (SAHRC) investigation into the church's teaching on corporal punishment — says a stipulation in the Gender Bill that women should have at least 50% representation in decision-making structures of public and private bodies (including religious institutions) poses a significant threat to religious freedom.
Following the launch of the SAHRC probe into JGC last year Selley mobilised leaders representing some 12 million Christians to cooperate in defending religious freedom in South Africa. Drawing from that experience in which some leaders focused on their different positions on corporal punishment, rather than on the bigger issue of the churches' right to teach Scripture according to their convictions, he urges leaders to focus on the larger principle of religious freedom despite their differences in Biblical interpretation.
Government interference threat
Spelling out the danger of the Bill in its present form, Selley says: "There is no exception in the Bill to address the freedom of individuals and religious communities. This law, should it be passed, will allow Government to influence and eventually dictate how religious institutions interpret and teach portions of Scripture, especially with regards to the governance of religious institutions and the functioning of the family unit.
"On a practical level this means that religious leaders will most likely be prohibited from teaching Ephesians 5:23, and that the husband is the head of the family. Likewise the same applies to those that believe and teach that eldership is male. Both public and private bodies will have to ensure a minimum of 50% senior leaders are female, despite possibly having contrary religious convictions, or the lack of available or suitable leadership candidates.
"Furthermore, the enforcement of this law would mean that those teaching or acting on their beliefs could face potential fines or imprisonment.
"This law may also open the door for further persecution against religious institutions by lobby groups and human rights agencies, all of whom may attack the convictions and beliefs of those religious bodies that do not align with the Bill."
Acknowledging doctrinal differences in the Church in South Africa, he writes: "We understand that not everyone agrees in the same interpretation of Scripture. Whatever your theological position is on the various subjects touched by the Bill, it is important to note that this is again an attempt at creating a very dangerous precedent for government's interference and control of religious institutions, as well as of family life in South Africa. The fact that the state will try to force all those who believe differently should be of great concern to all.
The larger principle
"In proceeding along this road, believers of all walks of life and differing convictions will be deprived of their freedom of association, speech and belief. Whether your particular religious body agrees with male Eldership or that the Husband is the Head of the Home, or even whether homosexuality is acceptable or not, the fact is that the Gender Equality Bill in its present form is invasive and over-reaches Government's role in Religious and Family affairs. In this matter we ask you to not get confused or caught up in the detail, but to let us hold to the larger principle of religious freedom in South Africa."
Selley concludes his letter to leaders by pointing out that Parliament has invited the public to email comments on the Bill for consideration in public hearings on Wednesday, January 29 and Thursday, January 30.
"We have the opportunity to not only take note of this Bill, but to propose recommendations for the Bill to be changed from its current form.
"We ask that you sign the attached letter (or your own altered version thereof) and send through your recommendation for the amendment of the Bill to redflag@joshgen.org.za ,"  he says.
Leaders are also invited to request further information from Selley via the same email address .