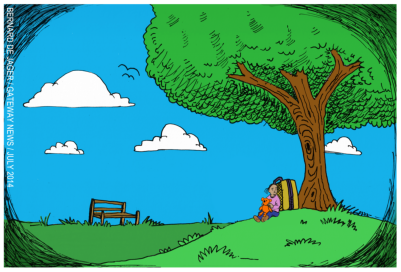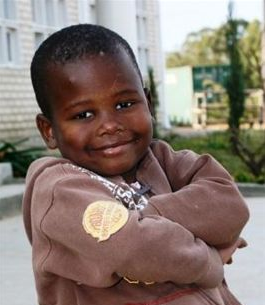 A girl of 12, who was abandoned under a tree 10 years ago after losing both her parents to Aids, will be ministering along with five other children from New Hope Centre, Swaziland, in East London over the next ten days.
The incredible story of Jedidah Abraham, is told in the book, A Little Child Shall Lead Them by centre co-founder, Dr Elizabeth Hynd, a third generation missionary whose father, also a doctor, was awarded a CBE by the Queen.
The visit has been arranged and facilitated by Mrs Meryl Klopper, a retired teacher who lives at The Valley retirement centre in Jarvis Road.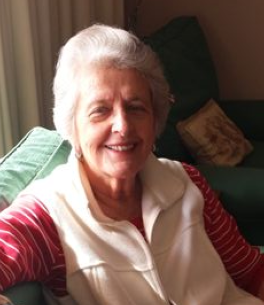 "All the children came to the New Hope Centre without papers as in most cases their parents had died," Klopper said. So Dr Hynd gave them all the surname Abraham as they are children of the seed of Abraham.
When old enough, the children choose their own name from the Bible as in Jedidah's case. Her name means God's darling.
According to the story in the book, Dr Hynd was alerted to Jedidah by a man who walked to the home to tell them about a little girl he had seen sitting under a tree every day for several days as he passed by on a bus. A team went out the following day and found her: Jedidah could not eat, speak or walk. She had been eating handfuls of dust to quieten the hunger pangs and was a very sick little girl.
Now the bouncing 12 year old wants to be a pastor when she grows up but is already preaching the love of Jesus to visitors and those who will listen.
In an extract from a second book, 24 Extraordinary Children and their life changing stories of hope, faith and survival, Jedidah says when she was five years old she had a dream about her father and mother.
"I had this dream three times on different nights. I saw my parents happy and praising the Lord in heaven and the Lord told me while I was dreaming that if you, Jedidah, die you will come to this land (which was heaven) and you will also go to the New Earth. He said if I ever want something, I need to ask the Father. In the dream my mother and father spoke to me and they said, "We are sorry for leaving you." And they each said, "I love you." They said they will never forsake me and they asked forgiveness from the Father for failing to care for me. They asked me to forgive them for just leaving me and not caring for me. I forgave them and I was happy they said sorry because I never knew what they thought or what they did or where they had gone."
The dream had helped her and now she was not afraid of anything and she knew one day she would see her parents again.
The group will be accompanied by Dr Hynd's niece, Tracey Hynd, and one of the older boys, Caleb, who is now studying social work at Pretoria University. Caleb was a streetchild until he was 11 but now wants to preach and help the poor.
Explaining her connection to Dr Hynd, Mrs Klopper said she and her late husband, also a doctor, and their children had lived in Swaziland for 15 years until 1972. She had been a teacher at the school the young Dr Hynd was attending and had counselled her after the tragic death of her mother in an accident.
"I went to Swaziland in January and we started to make plans for a visit then," Klopper said.
She said the children were overcomers who were coming to inspire children and tell them that it is Jesus who has made the difference in their lives.
Dr Hynd was a missionary in Japan and Hong Kong with Jackie Pullinger for 15 years when she received a call from King Mswati III to return to Swaziland and start a home for Aids orphans.
She returned to the land of her birth in 2003. Along with the Rev Dr June McKinney, she established the place of hope on Bethany Mountain in a country with the highest rate of Aids in Africa where, according tostatistics one in three people in the country are infected with HIV and 8 000 children are orphaned monthly.
The children arrive on Friday and will have a day to relax after their long trip before their ministry of testimonies, drama and dance begins. They are being hosted by Mrs Klopper's daughter, Dr Anthea Klopper, and her husband, Mr Ron Begbie.
On Sunday they will be at Stirling Baptist Church for the Sunday School service. In between their busy schedule some fun activities have also been planned, Klopper said.
The rest of their schedule is as follows:
Monday, August 4: 7.45 – 8.30 Assembly at Inkwenkwezi High School, Mdantsane; 10.00 – 11.00 Lily Kirchmann Home for the aged, Jarvis Road;
Tuesday, August 5: 8.00 – 8.30 Pefferville Primary School assembly;10.00 – 12.00 outing to East London Museum; 14.00 – 15.00 Cranberry Primary School Bible club;
Wednesday, August 6: 10.30 – 11.15 Southernwood Primary School assembly; 13.30 – 15.00 Bosasa Youth Development, Cambridge;
Thursday, August 7: 7.30 – 8.15 College Street Primary School assembly; 10.00 – 11.00 The Valley Retirement Home, Jarvis Road;
Friday, August 8: 8.00 – 08.45 Abbotsford Christian School assembly (Grade 1 – 12);
9.45 – 10.15         Hope School assembly; 18.45 – 21.00 Downtown Christian Fellowship – youth and young adults;
Saturday, August 9:10.00 – 12.00 Reeston Bible Club                         
Sunday, August 10: 9.15 – 10.00 God Adventure Supernatural Kids    .
For more information contact Meryl Klopper 082 828 5024. Additional information on New Hope Centre can be found at newhopeswaziland.com